DUAL VICTIMIZATION OF DALIT WOMEN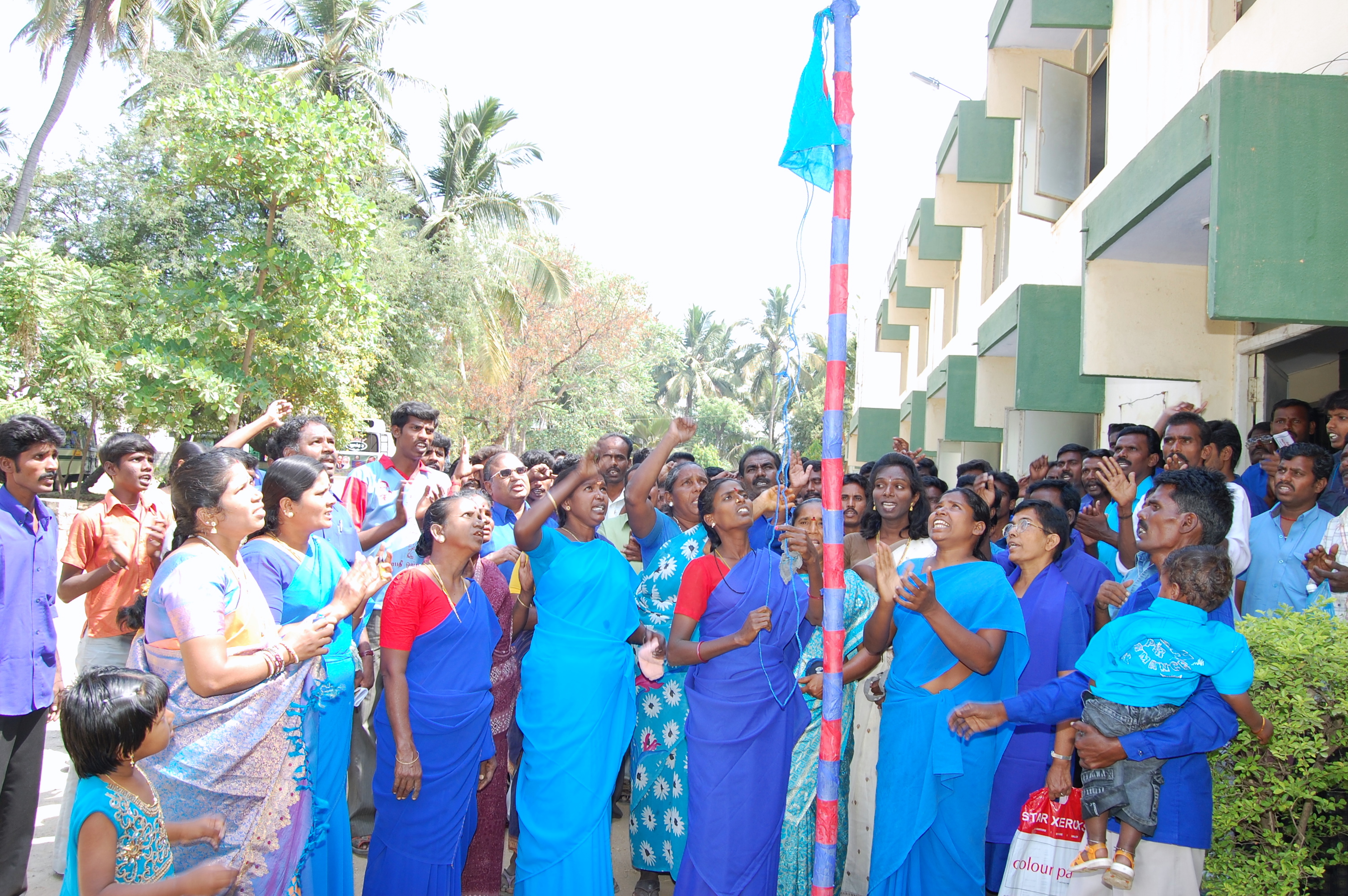 Feminism is a centuries-old social-political movement that has long challenged the atrocities inflicted upon women based on gender. Over the years, many known writers or philosophers such as Christine de Pisan, Virginia Woolf have raised their voices against the plight of women.
The feminist theories advocate equal opportunities for women in every spectrum of society. Since it is the different tormenting experiences of women, they were subjected to the systematic domination of "patriarchal society" that weighs this notion of "women liberation." These theories accord significance to 'difference.'
To begin with, feminism has gone through numerous revolutionary changes since its inception. It has innumerable streams such as black feminism, liberal feminism, Marxist feminism, post-structuralist feminism, and so on. However, the last three decades have seen a surge in the awareness of third-world feminist struggles. Dalit feminism is one such branch of feminism that emerged alongside the rise of Third World feminist struggles.
Dalit feminism encapsulates marginalized women's individual experiences in broader social structures. It contends that Dalit women are the worst sufferers of the bigotry as they are dual victims to the abuses inflicted upon not only by the "patriarchy" but also by their caste. Just like gender discrimination, society has witnessed the havoc casteism that has prevailed over the years has brought upon us. Hence, Dalit feminist movement in India takes a two-pronged attack on caste and gender. Since no form of oppression occurs in isolation, when it comes to the suppression of Dalit women, one must regard both their caste and gender.
Apparently, the statistics on Dalit women are of great concern. Dalit women constitute nearly 16.3% of total India's female population. However, the literacy percentage of the Dalit girls, as deduced by Ambedkar.org, seems to be as low as 10.93 percent, implying that hardly any percent of their population is to get empowered through "education." In addition, three Dalit women are raped daily in India, and the conviction rate is as low as 7 percent. Furthermore, The infamous Hathras case demonstrates that even those in charge of law and order are oblivious to a woman's concerns from a lower caste. Hence, even in contemporary times, the situation of Dalit women in India needs special attention.
A Dalit feminist perspective prioritizes "difference" as a criterion. As a matter of fact, caste and gender concerns are transformed into the primary nuances of Dalit women's empowerment. The formation of the National Federation of Dalit Women in New Delhi in 1995 marked the movement's first independent manifestation. However, the movement's emergence can be traced all the way back to the 19th century, when Jyotiba Phule's writing on the interconnecting and diverse forms of Brahmanical patriarchal society subjugation of lower caste or upper-castle women sparked a revolution within India's feminist movement.
Recently, the Indian women belonging to the lower castes have spiked up a debate, contending that India's feminist movement is far-fetched from being successful as they deem it as "elitist" and "exclusionary." They intend to expose the "particularistic" and "specific" nature of feminism articulated by the dominant caste women. Moreover, in 2007, the clash of arguments took place when upper-caste feminist statements favor the continuation of "bar dancing" that Dalit feminists opposed; while further implying the variations in the approach of Dalit feminists and upper-caste feminists regarding the issues pertaining to gender and sexuality.
Furthermore, feminists' demand for legal and social recognition of sex workers as laborers prompted some Dalit feminists to draw attention to the fact that sex workers are themselves casted in India. They publicly denounce this demand as most workers getting into this labor are Dalit women, for whom mere legal recognition as laborers might not give them a chance to live with dignity.
Moving to the participation of Dalit women in the political sphere, the situation is more intensified. Even in the 21st century, Dalit women's participation in higher leadership positions is a rare sight. Apart from India's first Dalit women Chief Minister of Uttar Pradesh, Mayawati, there has been a dearth of Dalit women participation in policymaking. In the worst scenario, if any Dalit woman comes to the forefront of politics as a Sarpanch in Panchayat, she is subjected to abuses at the hands of upper-caste men of the village.
India's foremost Dalit feminist icon, Savitribai Phule, along with her husband Jyotirao Phule, fought against the system of feudal castes and discrimination unrelentingly. Nonetheless, despite her being an integral part of Indian history, none of her achievements is being taught or even discussed in classrooms. On contemplating, the only reason for such discrimination in treatment that can be deduced is her "lower status" in the society.
The accomplishment of political and economic liberation is paramount for any group to amplify the community's receptive conscience. Similarly, Dalit feminists have to fight unabatingly to escape from the mainstream constraints put on them by society. It is least expected of us to recognize the differences in the circumstances of a general caste woman and a Dalit woman. These oppressed voices have fallen by the wayside throughout the past and will continue to fall by the wayside in the future; however, we can make a difference by settling the new social norms on the grounds of equality. Eventually, as it is being said, we, the people of this nation, with the capability of bringing change, are here to unlearn, relearn and reimagine the dystopian future.
Over the years, this prejudice against women in society or their marginalization has been normalized in the name of an institution called "patriarchy." This resulted in constant and prolonged suppression of nearly one-half of the population for so long. Hence, now we need a better version of "feminism" that is inclusive of all communities regardless of their caste. Feminism does not differentiate but instead celebrates the social diversity of the movement for gender equality and justice. There is no pride in commemorating the prosperity of privileged women achieved at the cost of squashing the fortune of a particular section of society.
SOURCES:
https://www.outlookindia.com/website/story/opinion-the-urgency-of-engaging-in-babasaheb-ambedkars-thought-for-dalit-feminist/380148
https://www.youthkiawaaz.com/2020/11/dalit-feminism-exploring-the-intersectionality-of-caste-and-gender/
Submitted by Drishti