Acid Attack on women: A new face of gender-based violence in India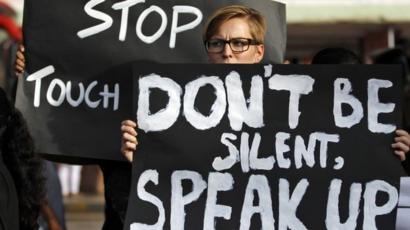 Acid attacks in India are on a rising scale that cause severe, medical and majorly emotional harm to the victims. They are particularly hate crimes that involves revenge against rejection, refusal of sexual consent or even a marriage proposal rejection. In India, these primarily target women in the rural areas who are subject to primitive practices of dowry, compliance to her husband and father in law. Most survivors are attacked by relatives, making it more common that the crime is not reported outside the family.
There were 240 victims of acid attacks in India in 2018 according to the National Crime Records Bureau report. Out of the 240 victims, 57% were women. Compared to 2017, the number of acid attacks and victims have come down in 2018. In 2018, 228 incidents of acid attacks were recorded across the country against 240 victims. Of these, West Bengal recorded 50 incidents involving 53 victims. In 2017, 244 acid attacks were recorded across the country.
West Bengal, Uttar Pradesh and Delhi account for almost half of the acid attacks. West Bengal accounted for the highest number of cases. The NCRB report shows that West Bengal, Uttar Pradesh and Delhi contribute to almost half of acid attacks in the country. In 2018, the three States — Bengal (50) U.P. (40) and Delhi (11) — accounted to 101 of the 228 incidents accounting to 44 % of all cases. In 2017 the three States Bengal (54), U.P. (56) and Delhi (14) accounted for 124 of the 244 cases or 50 % of all attacks.
The backlog of cases in India is massive; we have survivors who were attacked 10 years ago and haven't seen justice, their attackers are absconding. The decision needs to come faster, swifter and harder. A crime of this nature does not deserve any kind of clemency. This court cannot be oblivious of the situation that the victim must have suffered an emotional distress which cannot be compensated either by sentencing the accused or by grant of any compensation.
Acid attacks are registered under Section 326 A of the Indian Penal Code with a minimum punishment of 10 years imprisonment. However, the rural areas being of prime focus, lack implementation and surveillance in these areas which allows for the culprits to roam freely without a check over them. The delayed system of justice further does not apply pressure over the public to become sensitive about the issue. Acid is one of the easiest available commodities which is cheap and affordable to anyone. This, in addition, makes the hate crime more common.
Those who have a position or platform to talk about the concern are becoming increasingly aware and vocal, using their privilege for the betterment. These may include journalists, social media influencers, or actors and other famous personalities. One of the recent and most popular such attempt is the movie "Chhapaak" which is based on a real life story of a young girl who was subjected to this crime. We must realise that there is an increasing need for recognizing the true dangers and the disastrous life conditions for the victims, compelling them to leave behind their dreams and aspirations and give in to their dearth. Those of us in positions of privilege need to recognize the strength we have, to bring this issue into the light, to help those suffering and to ensure that the culprits and subjected to what they deserve.