Analysis of New Education Policy 2020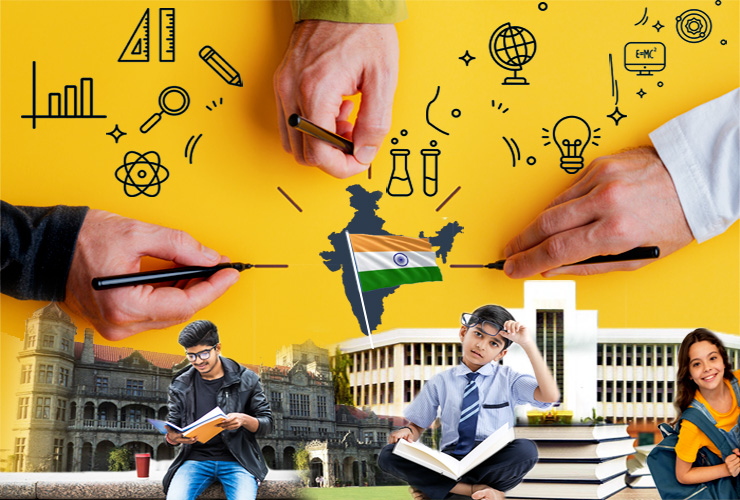 New Education Policy (herein after referred as NEP) was announced on 29 July 2020 with an aim to promote education among the Indian people. It covers domain of elementary education to that of colleges in both rural and urban India.
Before this, two national policy on education were announced. One in 1968 by PM Indira Gandhi, second in 1986 by PM Rajiv Gandhi which was modified in 1992 by PV Narshima Rao government.
This NEP promulgated after a span of 34 years focuses to bring a change in education system of India. The success of NEP will depend upon its execution and it has several promises to keep. The NEP is visionary as well as ambitious.
The first draft was submitted back in 2018 by a panel headed by former ISRO chief K Kasturirangan. Thereafter, the draft became open for public feedback. There was stiff opposition from non-Hindi speaking states as they considered it an attempt to impose Hindi on them. There were no debates or discussions held in the parliament regarding this and it was finally approved by Union Cabinet.
It aims for national integration through education that permits our students to actualize their potentials and appears to be sufficiently open and versatile to embrace the journey of all. One among its strengths is its multi-disciplinary and availability of choice-based pursuits to the scholars at the extent of the varsity. This has opened several entry points and exit points for the scholars within the system.
It has additionally attempted to beat the overarching insularity in subjects of specialization in advanced education and opened consistent quest for Science, Arts, and Humanities. To permit this to occur, it has drastically changed the whole structure of our education. The present 10+2 framework is supplanted by 5+3+3+4 in school education.
The past framework had excessively linearized education and didn't oblige the various needs of the students. The current decision-based framework opens the playfield for the students and isn't simply straight but at the same time is flat. These flexi potential outcomes that permit the quest for professional and non-professional subjects close by co-curricular and extra-curricular exercises may decrease school dropouts and numerous purposes of section will make it simple for certain dropouts to enter the framework.
All things considered; the NEP is by all accounts guided by the discoveries of neuroscience. The smoothing out of pre-school training is an invite move and has appropriately proposed action based, play-based and find based teaching methods for our youngsters. Plus, it has courageously kept the mechanism of guidance to the decision of the student as India in the 21st century generally have multilingual student networks in our urban zones and is progressively getting comparable in our rural regions.
This has chafed a few settlers of the vernaculars who like to force nearby dialects on poor people while the rich are permitted to teach themselves in non-public schools to pick up capability in English. English has become a language of social mobility and becomes a link language to a multilingual India that refuses to be linked under Hindi.
The multidisciplinary approach that is presented at the school level is proceeded at advanced education and is obviously adjusted to the worldwide framework. This methodology opens prospects of bringing research centre into our foundations of advanced education. With this centre, the 3 years of graduation has been moved up to 4 years. This move has been made to scrap M Phil and permit prospects of seeking after PhD program after a Masters' qualification.
Furthermore, it imagines new methods of assessments to beat repetition realizing, where accumulation of ideas and their applications are underlined. Plus, exams are introduced in classes 3, 5, 10 and 12 which are said to lead the students to test their qualities and settle on perfect selections of courses they wish to seek after.
The NEP has a few qualities yet being a visionary report it stays unclear and has a few ambiguities. It offers the schools to pick any mode of instruction yet in addition suggests that it is to be native language or some other local language close by its three-language equation which comprises of any two local languages. These ambiguities do cause tensions in places like Goa where we have seen complex issues of scripts.
These politics makes a gap between students and education which thereby attempts to develop one script of language to the children in the name of education.
NEP will remain centralized. This can suffocate creativity and local autonomy and will produce mediocrity. There is a requirement of huge budget for the execution of NEP which is estimated to be 6 percent of our GDP.
Talking about the present situation, education budget is less than 1% of GDP. Therefore, there can be difficulty in arranging the finances. The policy does not talk about means to check the corruption in education sector and privation of schools.
There will be requirement of new infrastructure in the schools to run its choice-based modules as well as to make space for vocational courses. Huge task of giving trainings to teachers is also there but there is no roadmap for it.
The choices in the three-language formula may or may not provide for one link language for Indians.
We need competence in two languages, one of which may be the local. The other has to be a link-language that will link us all Indians. Looking at our diversity, Indian English is the only suitable language to link us all. Besides, it can make room for our global aspirations.
To conclude, the author would like to say that New Education Policy is a way forward in Indian Education System through its inclusive and integrated approach, which takes into account field experiences, empirical research, and feedback from stakeholders and lessons learnt from best practises. Also, there will be a shift towards scientific approach to education. Last but not the least, if NEP is implemented in a proper way, then India will be at par with leading countries of the world in the field of education.
"Education is what remains after one has forgotten what one has learned in school" – Albert Einstein
Submitted by Yash Gupta