Artificial Intelligence and Covid-19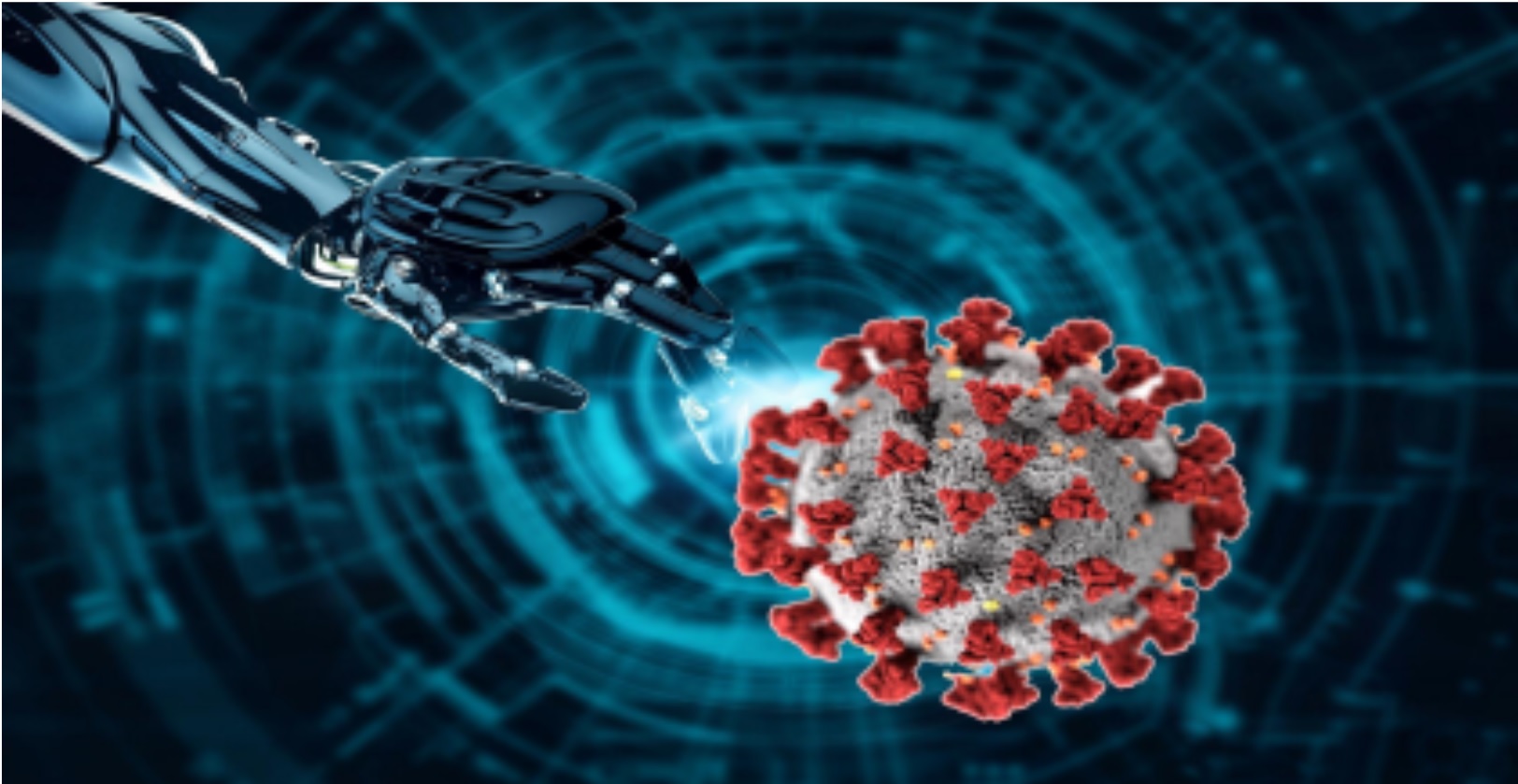 About a year ago, the world woke up to a deadly disease. An outbreak of a novel Coronavirus emerged in Wuhan city in the Hubei province of China in December 2019. The disease has affected people financially, emotionally, and physically too. These unprecedented times have made everyone's lives difficult, and the health care providers and the government around the world to accelerate the working on vaccines, diagnosis of COVID-19, record maintenance, prediction of future outbreaks, and many more aspects that are supposed to help towards covid-19. That's when the world turned towards Artificial Intelligence, hoping this would be the solution to all their problems. Over the years, the world has seen exponential growth in AI.
AI has helped in the development of vaccines, scaling up the use in medicines, checking the efficiency of the vaccine even before it was tested on anyone, through pattern recognition and simulation hat helped many researchers to come up with effective formulas for the medications that would help people fight against covid-19. Also, AI has been proved useful in tackling fake news/misinformation spreading during the pandemic related to vaccines, symptoms, no. of cases, etc. Various ML and NLP models were used to detect whether the news is fake.
Healthcare centers and covid helpline numbers were busier than anyone, solving each and every query reported by a person, doctors and nurses and paramedics were working beyond
their capacity, attending every patient requiring immediate attention, it becomes very difficult to provide help and services to each and every person. Yet again, Artificial Intelligence came to the rescue, thousands of chatbots were built by various developers around the world with the help of Natural language processing, an organization called Paginemediche rolled out a chatbot that offered a highly accurate diagnosis of Covid-19 through data fed to it by users.
Some researchers at the University of Waterloo were able to develop an AI model, that can help assess the severity of COVID-19 cases with and opacity of the infection in the lungs of those who were affected with covid-19( obviously the model was rained on chest x-rays.), the results were then compared to the assessments of the same chest x-rays given by expert radiologists.
The true potential of artificial intelligence hasn't even been unlocked yet it is helped and is helping during this pandemic.
Wishing for living the pre-pandemic life again.
References:
● https://venturebeat.com/2021/05/27/how-ai-and-machine-learning-help-fight-the-covi d-19-battle/
● https://scitechdaily.com/artificial-intelligence-can-help-doctors-manage-covid-19/