#BoycottChina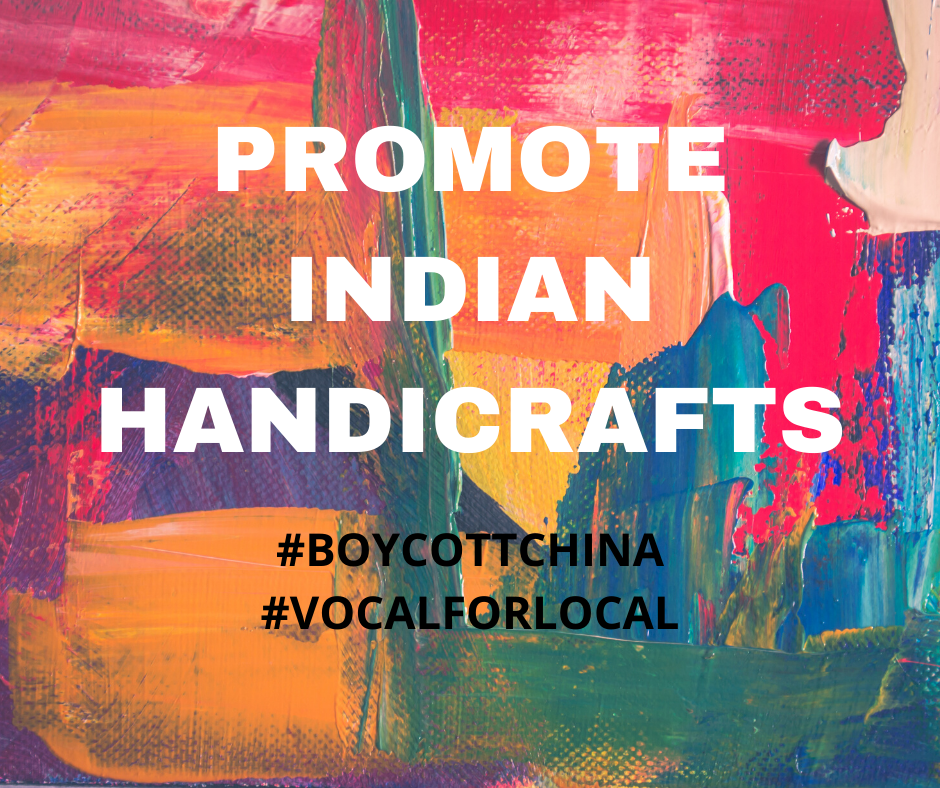 #BoycottChina
India, is currently an emotion-driven country, which is in fact its biggest strength as well as weakness.
#BoycottChina is a phrase that almost everyone around the globe is anxious about. But does it impact China? Well, not so much. China's growth pace has been incredible in the past. However, the scar of Covid-19 are much deeper than we could ever think of. China is putting all its effort to reconstruct the silk road, which was earlier used to connect China with European and Asian market through the 'Belt Road Initiative' mode. This model is considered as one of the most ambitious infrastructure projects in modern history. If you go by this idea, it's really good. But most analysts worldwide claim that the BRI model is extremely risky as it deals with nations like Pakistan, Mongolia, Sri Lanka, Laos, Myanmar, Bangladesh, etc. Moreover, the cost of infrastructure is completely borne by China lending around 8 trillion dollars as debt to these nations. All these economies are splinted by conflicts and have no means to cover from debt. So, do you think they'll be ever be able to payback?
The BRI model touches three continents, over 60% population of the world and will affect approximately 35% of the global economy. Soon enough, it would contribute to 40% of the world's trade, making China a supreme nation. The worst part is that a string of natural base been created in the Indian Ocean, covering India from all the sides, giving it an advantage if a war ever breaks out.
Simply put, China is planning to rule the world.
Border invasion is a very crucial issue that every citizen, especially of India, must know of before undertaking any action in the name of national pride. China has now extended its practice of border intrusion in countries like India, Taiwan, and Hong Kong.
What are we doing? Usually, if any economic downfall ever happens, we blame our government. If any casualty happens, we blame the forces in command. If any act of violence occurs, we blame different political agendas. Similarly, if our country gets captured by people who will turn our democracy into a monarchy, whom are we planning to blame?
Is there something we can do as common citizens to save our country from their malicious plans?
The answer is a big YES! Chinese goods don't cost much if you go by the monetary value. However, they come at the price of our army personnel's lives and the nation's pride. China is continuously praising the areas within the Indian territories. Once again, it has blocked Jem Chief Masood Azhar's listing as a global terrorist in the UNSC council (He was responsible for Pulwama Attack!). China doesn't mind compromising on ethics to sustain business and in this case, it has become Pakistan's savior.
Our Prime Minister, Mr. Narendra Singh Modi has come up with the idea of Aatma Nirbhar Bharat to reduce the dependency of Indians on other nations in light of COVID-19. As India became the largest exporter of Hydro chloroquine, which is a drug that might help to make the vaccine, but sadly, the raw material for the drug was imported from China. China raised the cost of the raw materials solely for the purpose of squeezing profit out of the coffin. Well, no decision comes without a reason. And in this case, China gives us one daily.
During the past six years, India has not marked any benefit free trade policy. 'Vocal for local' typifies this trade protectionism, and pushes a very easy and clear economic concept that domestic production can be restored by effectively empowering (indeed constraining) clients to purchase items 'made in India'. So, police canteens including that of the paramilitary forces have been directed to only sell goods 'made in India'. Likewise, the central government has decided that it will not buy goods or services valued less than 200 crore rupees from global companies.
The resolve to increase household fabricating in India – which in spite of the high-octane 'make in India' campaign for the final six year has remained nearly stagnant – is commendable. However, the policy measures adopted to achieve this goal are unsound as they mark a relapse to protectionism. India's economic situation in the initial 40-50 years clearly demonstrates that of protectionist and a highly controlled economic model that do not yield a competitive and proficient manufacturing sector.
China has pushed its limit in terms of all the sectors through its intention of churning profit. The cost of it may be inevitable but does it matter to them?
To help our country grow, we need to adopt the local products. Helping the local seller, local brands, craftsmen, artisans, is the best way to make their lives and work well. Also, this will boost the GDP. By choosing to use local products, we ensure that many families live a better life. The artisans, handicraft workers, local women etc. put in high efforts in making the designs, stitching, and selling. The brands we select for garments, on the other hand, are not the hands that weave, they are machines. By using hand-made items, we ensure that we are providing a platform for their talents. Buying local factory products ensures many workers to gain employment. We actually attain a level of satisfaction by lifting others up. By choosing local sellers and vendors over retail malls, we ensure their survival, which is the biggest deal.
Finance Minister Nirmala Sitharaman's second budget speech in the parliament contained a slew of announcements to spur MSME sector's growth. When it comes to budgetary allocation for the MSME ministry, the allocation of this year stands at an all-time high of 75720 million rupees: an increase of 8% from the FY 2019-20 figures of 70110.29 million rupees.
A scheme of 1,0000 million rupees was also announced to extend handholding support to mid-sized companies in selected sectors such as pharmaceuticals, auto components, and others for technology upgradations, R&D, business strategy, among others, to make them export competitive. In addition, to make MSMEs more competitive, a National Logistics Policy and 1,4800 million rupees have been allotted for the National Textile Mission. Besides the new initiatives for the MSMEs, many schemes have seen a substantial rise in the area of funds. Like the development of Khadi, Village and Coir Industries continued to be at the centre of attention, with significant heads seeing a substantial rise. The allocation for Scheme Fund for Regeneration of Traditional Industries (SFURTI) has been increased from 1250 million rupees to 4640.85 million rupees. Also, Coir Vikas Yojana has increased from 700.50 million rupees to 1030.87 million rupees and outlay for the Khadi Grant (KG) has been hiked from 3080.51 million rupees to 3830.60 million rupees: an increase of 24.34%. FMs has also hiked allocations under the 'Infrastructure Development Programmes'. The total outlay for the sub-schemes, earlier standing at 9210.29 million rupees has now been hiked to 14600 million rupees, which is an increase of 58%. Under the same head, 'Infrastructure Development and Capacity Building' programmes have been hiked from the last 4190.57 million rupees to 8010 million rupees for FY 20-21. Also, for the 'Establishment of New Technology Centres', the government has increased the total outlay to 2000 million rupees for the net fiscal from 1250 million rupees earlier. But the process of allotment, opportunities, and marketing lacks far behind for the local. Still, we can keep the pace of their work by giving them a chance by utilizing products.
The phrase #BoycottChina doesn't mean that we stop using Chinese products completely. Since it is the production hub, technological centers are present in China. Setting these up in our country needs time and cannot happen overnight. But we need to understand that all those products that are produced in India should be adopted and such local business must be promoted. The discussion is more about the use of Indian products to support our local tradesmen, brands, and the country's falling GDP. To make our GDP increase more, we need to use those products that are made in India. The Indian brands must be given preference in our products' list. As far as the local vendors who sell the small items are concerned, they need to be given a chance so that they can earn their living. The handicraft and hand-made items made in small villages should be our choice. By doing this, we can not only add to economic boost, but also contribute towards the showcase our heritage and talent in the whole world.
-