CONFLICT BETWEEN DELHI'S CHIEF MINISTER & LIEUTENANT GOVERNOR "Drifting Apart"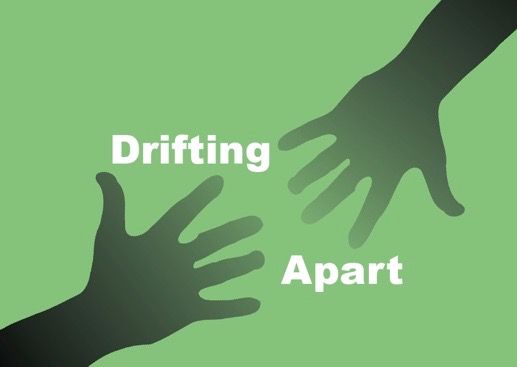 Usually conflict happens in every field of our society. We see that dispute happens in politics usually between the political parties. Separation of power leads to division of government's responsibilities. The typical division is done into three branches of government i.e. the legislature, the executive and the judiciary. It limits any branch of government from exercising the core function of another. Separation of power is done while keeping in mind that each branch is with separate independent powers and responsibilities. It is done to govern things easily with peace but sometimes things lead to conflicts between different positions under government. Usually when one person having authority tries to suppress another person or claim some false rights then the conflicts occur.
Since the formation of Aam Aadmi party governance in NCT of Delhi, many conflicts have happened between Lieutenant governor and government of Delhi. Why so? Who is the Lieutenant Governor here? The lieutenant governor or vice is a high officer of state, whose precise role and rank vary by jurisdiction. Often a lieutenant governor is the deputy or lieutenant to or ranking under a governor. The dispute between the Delhi CM and the L-G had started after Arvind Kejriwal took office for the second time in 2015.
A year back the AAP government said that they also had the power to make laws as well as the executive authority to enforce the enacted statutes. They also said that the L-G has been taking many executive decisions & interpretation of Article 239A which lays down the special provisions with respect to Delhi was needed to fulfill the constitutional mandate for a democratically elected government.
In February 2014 Delhi Cabinet clears the draft of Jan Lokpal Bill & Najeeb Jung (L-G from 2013) sends the draft of bill to Law ministry which said Centre's nod mandatory to introduce Jan Lokpal Bill. And on February 14, 2014: Arvind Kejriwal stepped down as Delhi CM after 49 days at the helm. Kejriwal then became chief minister again in 2015. April 1, 2015: Najeeb Jung says he is not obliged to send files to CM in response to Kejriwal's order to route files related to police, public order and land through him. After so many disputes till December 1, 2015: AAP government sets up an inquiry Commission to probe Delhi and District Cricket Association. August 4,2016 : Delhi High court says that LG is the administrative head of National Capital Territory and AAP government's contention that he is bound to act on the advice of Council of Ministers was "without substance". The AAP government moved the Supreme Court. On December 6, 2016: Jung resigns as Delhi L-G and Anil Baijal takes oath as Lieutenant- Governor of Delhi.
Having some disputes with Baijal also CM demands grant of complete statehood for Delhi. The Centre told the apex court that administration of Delhi cannot be left to the Delhi government alone and emphasized that it has an "extraordinary" position by virtue of Delhi being the country's capital.
As the matter reached the Supreme Court and made a significant observation that the LG did not have absolute powers. The hearing concluded in early December and the Supreme Court reserved its judgment. The Supreme Court ruled that the LG Anil Baijal could not adopt an "obstructionist" approach in sorting out differences with the Kejriwal government.
To resolve these types of disputes, the Government needs to focus on it. Both the Chief Minister and LG need to cope up with each other and work together without any dispute while focusing on working for the citizens and to have peace. It is not a good symbol that a chief minister and a lieutenant governor are engaged in a conflict for such a long time. Instead of wasting their time in such useless conflicts it would be better if they focus on the development of society.
Ever since then both the authorities have shown some good moral behavior and responsibilities. NCT is being a region belonging to both central and state government and also the authorities have been divided amongst both the government, it's very much important for the governor to act as a balancing wheel. But as the Supreme Court states, "he doesn't have the right to interfere extensively." There are complete separations of power and both the authorities should work accordingly.
Source: https://indianexpress.com (Delhi's chief minister vs L-G)
Ankita Gupta
Edited by: Sankalp Garg