Extrajudicial Killing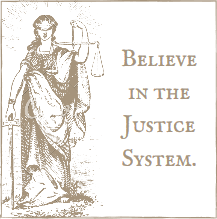 Extrajudicial Killing is also known as extrajudicial execution. It is the killing of a person by governmental authorities or Individuals, without the sanction of any judicial proceedings or legal process. Basically, extrajudicial killings target leading political, trade union, dissident, religious, and social figures. Over the past two years, police department in Uttar Pradesh, India, has allegedly carried out 59 extrajudicial killings. The events have sparked an enquiry by a panel of four U.N. independent experts on human rights. Their statement "expressed alarm" about the killings that seemed to have taken place in police custody. In India, however, the extrajudicial killings are not a new occurrence. It has been rampant in India since the past recent years, especially in states like Bengal (1960s) and Punjab (1980s). It has also been witnessed in Kashmir, Manipur, and the areas of Central India affected by the Maoist insurgency. A very high profile case was filed in 2012 in HON'BLE Supreme Court of India, related to allegations of 1528 extrajudicial killings in the state of Manipur. The Court issued a landmark decision in 2016, which highlights the illegality of such actions and the lack of "absolute immunity" in such cases. The court ordered setting up of a special investigation case, demanded the head of the Central Bureau of Investigation to appear before it, and recommended the active involvement of the N.H.R.C.
Extrajudicial killings are increasing day by day; like a crime of sorts. Any peaceful loving man would not expect extrajudicial killings. The judiciary and new N.H.R.C needs to ensure that human rights are fully imposed. The Supreme Court of India said in the Satwa Judum case (2011), "The primary value is that it is the responsibility of every organ of the states to function within the four corners of Constitutional responsibility. That is the ultimate rule of law."
In this activities, the police is converted themselves, as an arbitrary body, which is not good from the law point of view. When such actions are undertaken by the police and security forces, then the work of judiciary and the rule of law is completely damaged. No suitable justice is brought to our society in this manner.