Importance of a Robust Immune System during the COVID-19 Situation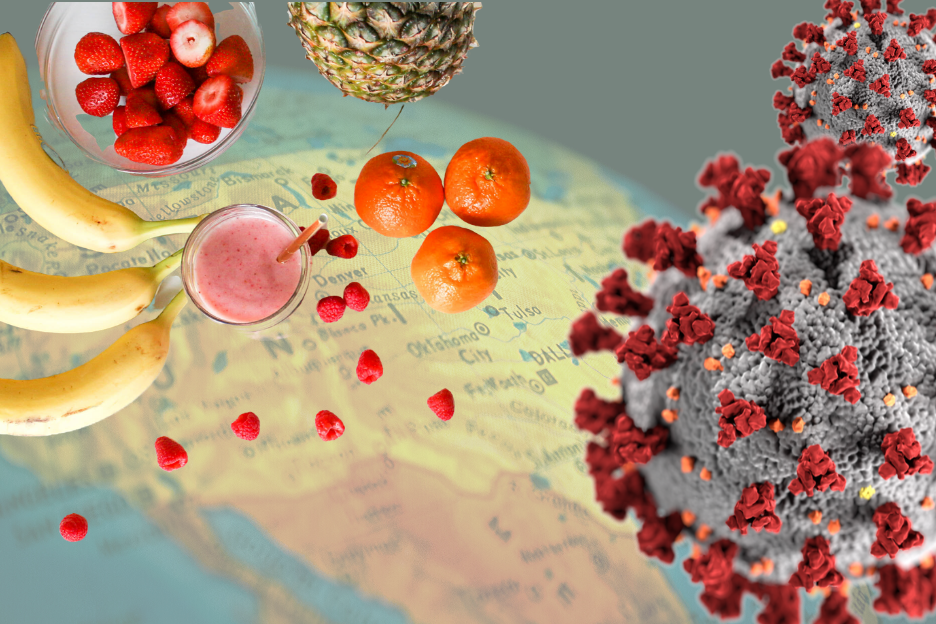 "No doctor has ever healed anyone of anything in the history of the world. The immune system heals and that the only thing that heals." (Bob Wright)
"A complex system that is responsible for distinguishing a person from everything foreign to him or her and for protecting his or her body against infections and foreign substances." (Shiel, 2018)
The immune system acts as the first line of defence in the wake of the COVID-19 pandemic, until we develop vaccines and medicines. So, it's very important to keep ourselves healthy so that our immune system becomes healthy. It depends on many factors.
Diet plays an important role in maintaining a good immune system; an individual should take a balanced diet in order to accomplish it. This could also be done by taking vitamins, minerals, and other supplements. The reduction of junk food consumption in the United States due to the pandemic situation, is the best example. The government should pay attention to the availability of food for the socio-economically backward people because if they are not feeding themselves properly, then there are chances that the virus may infect them easily.
The second factor is age. As an individual becomes older, the size of the thymus gland reduces, which decreases the production of T-lymphocytes. As a result, the immune system becomes weak. Aged individuals should thus take special care of their diet and regular routine.
The third factor is chronic illness, i.e., if the individual is suffering from diabetes, blood pressure, thyroid, etc. They should be more careful about their health. They should perform relaxation techniques so that their blood sugars and blood pressure becomes normal. They should also have proper sleep patterns and order to maintain it.
The typical Indian is undergoing a nutritional shift, consuming a diet that is high in fat, salt, and sugar, with low fibre intake; coupled with a sedentary lifestyle. A large number of Indians have a lower intake of vital vitamins and other micronutrients. For example, our intake of Zinc, and Vitamins C and D is generally lower than what is required for optimal immune function. Also, while omega-3 fatty acids EPA and DHA are essential, a typical Indian diet may not include it in adequate quantities since these are found primarily in fish oil. These nutrition gaps lead to a rise in lifestyle diseases as well as lower immunity levels.
Despite India's 50% increase in GDP since 2013, more than one-third of the world's malnourished children live in India. Among these, half of the children aged less than three years are underweight and one-third of the wealthiest children are overweight.
One of the major causes for malnutrition in India is economic inequality. Due to the low social status of some population groups, their diet often lacks in both quality and quantity. Women who suffer malnutrition are less likely to have healthy babies. Deficiencies in nutrition cause long-term damage to each individual and society. In comparison to their better-fed peers, nutrition-deficient people are more prone to infectious diseases like respiratory illness and infectious disease. Additionally, nutrition-deficient people are less productive at work. Low productivity may result in a low pay that traps them in a vicious circle of under-nutrition. Moreover, it brings about unskillfulness to the society, particularly in Asian countries wherein labour is a major input issue for economic production.
There are many people who lack access even to three meals per day. Such people are unlikely to think about a healthy diet. Food scarcity is a huge problem in the rural areas, especially amongst the poor people. The 2017 Global Hunger Index (GHI) Report by IFPRI ranked India 100th out of 118 countries with a serious hunger situation. Amongst South Asian nations, it ranks third, succeeded by Afghanistan and Pakistan, with a GHI score of 29.0. The 2019 GHI report ranked India 102nd out of 117 countries with a serious issue of child wasting. At least one in five children under the age of five years in India are wasted. When it comes to child malnutrition, children of low-income families are more malnourished than those of high-income families. The PDS system in India accounts for distribution of wheat and rice only. The proteins provided by these cereals are insufficient, leading to malnutrition. This in turn gives rise to weak immunity. Such people are deprived of the basic day – to – day meals.
On the other hand, over-nutrition has severe consequences too. In India, national obesity rates in 2010 were 14% for women and 18% for men, with some urban areas having rates as high as 40%. Obesity causes several non-communicable diseases such as cardiovascular diseases, diabetes, cancers, and chronic respiratory diseases.
Focusing on nutrient-rich foods and a well-balanced diet is the best way to obtain the desired nutrients. However, given that this is not always possible, nutritional supplements offer a reliable and safe option to help support the immune system.
There are simple public health practices to help reduce the spread of the coronavirus infection: regular handwashing, avoiding touching the face with unwashed hands, avoiding close contact with sick people, and disinfecting frequently touched objects. Adequate nutrition is another important way to help reduce the risk and impact of virus infections, and to build a more resilient immune system over the long term.
Last but not the least, every individual should regular exercises to maintain a good immune system. The following steps should be undertaken by everyone to fight against this deadly virus.
As per the World Health Organization (WHO), governments have a central role in creating a healthy food environment, thereby enabling healthy dietary practices. Effective actions to create a healthy food environment include:
Coherent national policies and investment plans around trade, food and agriculture, to promote a healthy diet and protect public health.
Encouraging consumer demand for healthy foods and meals by promoting awareness and education, especially to high-risk demographics.
Promoting appropriate infant and young child feeding practices.
In alignment with this framework, the Indian government has launched various health and nutrition initiatives under the National Nutrition Mission to improve the health sector, thus enhancing quality of life, overall productivity, and the economy. Some of these are the Anemia Mukt Bharat, Integrated Child Development Scheme, and the mid-day meal scheme in various states.
While these government initiatives form the basis of the country's response to health crises, public health measures are central to limiting the spread of illness in communities. At the same time, nutrition can play a key role in supporting optimal immune function to help ward off disease.
---
Harsh Sharma
Very informative..nice written article :)
Kirti
Omgggg.....it's super interesting and informative..... proud of you.
Dr. Shraddha Tripathi
Well Done 👏👏👏👏👏
Arushi sharma
Keep these good articles coming. :)
Sneha Tiwari
Keep writing... very well written 👏🏻
Pratigya Thapak
Wonderful 👏, explained it really well.
Shikha Jha
Very well written Garima!
Eshitva Singh
Amazing and very important for all of us....