Indian Farmer's Policies 2020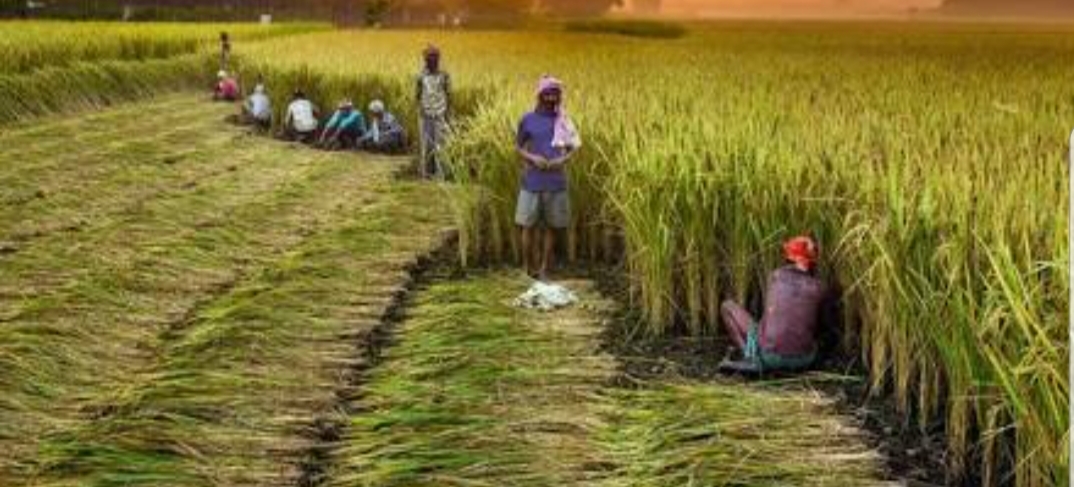 Introduction to farming as a profession:
Farming is not just a way of life , it keeps everything alive. It is a matter of dirt and dung. It is not the kind of thing we look to find the meaning of human life. It is too ordinary, too inescapably a part of life to be interesting. We know that it has to be done, but see no reason to pay much attention to it. But it is just because farming is an inevitable part of human life that it may provide a clue to what is most basically human and so a clue to our place within the cosmos.
Once in your life you need a doctor, a lawyer, a policeman and a preacher but every day, three times a day you need a farmer. The farmer is the only man in our economy who buys everything at retail, sells everything at wholesale, and pays the freight both ways. Farming isn't a battle against nature, but a partnership with it. It is respecting the basics of nature in action and ensuring that they continue.
Present scenario :
Agriculture looks different today – our farmers are using GPS and you can monitor your irrigation systems over the internet. Not only this , today's condition is even worse. Our farmers are on roads than in fields. This complete scenario is so disturbing. In this article we shall discuss the reasons , intentions, outcomes and everything else related to the farmers' plight today.
It all started with our government taking some initiatives to upgrade the farmers' policies. The president gave his assent on September 27 to the three contentious agriculture bill that were earlier passed by the parliament. They are as follows :
1) Farmer's Produce Trade and Commerce (Promotion and Facilitation) Act.
2) Farmer's (Employment and Protection) Agreement on Price Assurance and Farm Service Act.
3) Essential Commodities (Amendment) Act.
The government said that these reforms will accelerate growth in the sector through private sector investment in building infrastructure and supply chains for farm produce in national and global markets. But the situation right now does not depict the same. Farmers are strictly against these reforms and accuse the government to attempt to purloin their land and employment. It is really essential to understand these reforms and then have a balanced discussion over it. Let us have a look upon them one after the other.
Explanation of the ordinances:
· Farmer's Produce Trade and Commerce (Promotion and Facilitation) Ordinance, 2020 allows intra-state and inter-state trade of farmer's produce beyond the physical premises of APMC markets. APMC is an Agricultural produce market committee board established by a state government in India to ensure farmers are safeguarded from exploitation by large retailers, as well as ensuring the farm to retail price spread does not reach excessively high levels. Now under this ordinance state governments are prohibited from levying any market fee, cess or levy outside APMC areas.
· The Farmers Agreement Ordinance creates a framework for contract farming through an agreement between a farmer and a buyer prior to the production or rearing of any farm produce. It provides for a three-level dispute settlement mechanism : the conciliation board, sub-divisional magistrate and Appellate Authority.
· The Essential Commodities (Amendment) ordinance,2020 allows the central government to regulate the supply of certain food items only under extraordinary circumstances (such as war and famine). Stock limits may be imposed on agricultural produce only if there is a steep price rise.
The Intentions Of The Framers :
The framers of the reforms have their broad spectrum on making India " Food-export Powerhouse" globally. They said that in near future they could see India as self-sufficient and global supplier of food which is the need of the hour for a developing agricultural country like ours.
"We need private sector investment in technology and infrastructure for Indian agriculture to realize its full potential and compete better in the global marketplace", said Siraj Chaudhary, managing director and chief executive officer of agriculture services company National Collateral Management Services Ltd.
"Overall, the reforms should benefit farmers and encourage contract farming" , analysts at Motilal Oswal Financial Services Ltd. said.
These reforms come with the perks of transferring the responsibility of sale and purchase of agricultural goods from governmental sector to private sector which would increase the competition between large private sector buyers and would provide better prices to the farmers. Not only price for their products but also more resources and help to farmers and convert small scale farming to large scale one through contract farming. This is a very well known fact that most of the Indian farmers (about 80%) lack proper resources, funding ,etc which result in low yield and these reforms caters to this need by letting private sector fund agriculture and provide better resources which otherwise may not happen.
Needless to say from present point of view this idea seems to serve the need of the hour. But this is just one side of the coin. The farmers out there have a different outlook towards this. There has been many statements passed on different platforms regarding the pros and cons of these reforms. Some says:
"As private sector participation increase over the years, the Indian agriculture sector's supply chain and infrastructure would improve."
Whereas the others are of the opinion :
" This government has been eyeing how they can take the farmers' land to benefit their capitalist friends, whether is the Land Acquisition Act, whether in the industrial system through weakening the labour courts and now this three-pronged attack on the Indian Agricultural System through the two bills on farming – one related to APMC , the other one related to contract farming – and the third bill which is on essential Commodities... a three-pronged attack on the Indian farmers."
Farmers' Outlook :
The reforms , no doubt seem to not fit in very well in farmers' viewpoint. This is quite obvious because government can have discussions, frame laws but the farmer is the one who's going to undergo this change apart from the law book. According to the facts which they have presented they accuse government of trying to loot their land and help the corporates establish a strong grip over agriculture as well. Shifting the purchase of crop to private sector would leave the farmer at the sympathy of the buyers. Moreover, removal of MSP (minimum support price) leave behind no assurance for a minimum amount for the farmers and hence the corporates can actually exploit farmers pathetically. Adding up, we can't leave the fact that at present government is bound to purchase everything that is produced but new laws does not mention it. Private sector can buy anything of their choice, any amount, and at any price. This definitely doesn't sound good. It is crystal clear that these corporates would soon dominate over complete agricultural sector.
Another part of the amendment is the freedom to store any amount of commodity. This ultimately would lead to an increase amount of storage of essential goods by large sector and decrease the supply, and next is an obvious step which would yield massive amount to the corporate and common people ( not only farmers ) would suffer. Well, this is practically true and to add up and worsen the plight, of farmers particularly, anyone would not be adjourn to the court because there would not be anything illegal. Strange but true that somehow these laws would encourage black marketing and loss of agricultural sector in coming years.
The creators of these reforms say that they are in a way trying to help farmers through providing large scale schemes ( contract farming ), resources, funding, etc. but at practical grounds it serves the exact opposite. Farmers came forth with what they could see assuming that these laws succeed. They are afraid that these big companies would first give a word to aid farming and pay them a particular amount but then would flip the game and refuse to do so. Here of course many people would give up farming and their land which would fall in the hands of capitalists.
Needless to say, their point is justified , but sad that government do not agree to them. Farmers from all over India are standing at the borders of Delhi, protesting for their rights but what do they get instead is really unfair. Just because the protest was started by the farmers of Punjab, media call it an antisocial activity and link it to the Khalistan community. This is a matter of shame for the media behind the bars who depict such issues as antisocial. They completely ignore the fact that people at the borders are not only from Punjab but all over India, fighting for their rights but peacefully.
We should think once that what actually do these reforms offer to the one hundred and fifty million people of India who are directly dealing with agriculture. Facts present that about 60% of employment in India is provided by agriculture but still it contributes only 15% to GDP. Isn't it enough to estimate the condition, problems and the poverty level in the agricultural sector in India and if this continues soon it would collapse and we would no more be an agricultural country.
We definitely need to do something urgently regarding this but these reforms may not suit very well to the issue, instead government could search for some other practically beneficial reforms as suggested by the farmers at present. The massive gathering is not against a change but they request the government to increase MSP and funding with some other initiatives to help increase the yield and put farmers in a better place.
To wrap my viewpoint on the currently prevailing protest of our country heading towards a revolution I would like to say
" Farmers are the backbone of our nation, they need our respect not sympathy and we shall give it to them."
Submitted by JAISMINE KAUR VIRK