International Conventions Securing Safe Mining Operations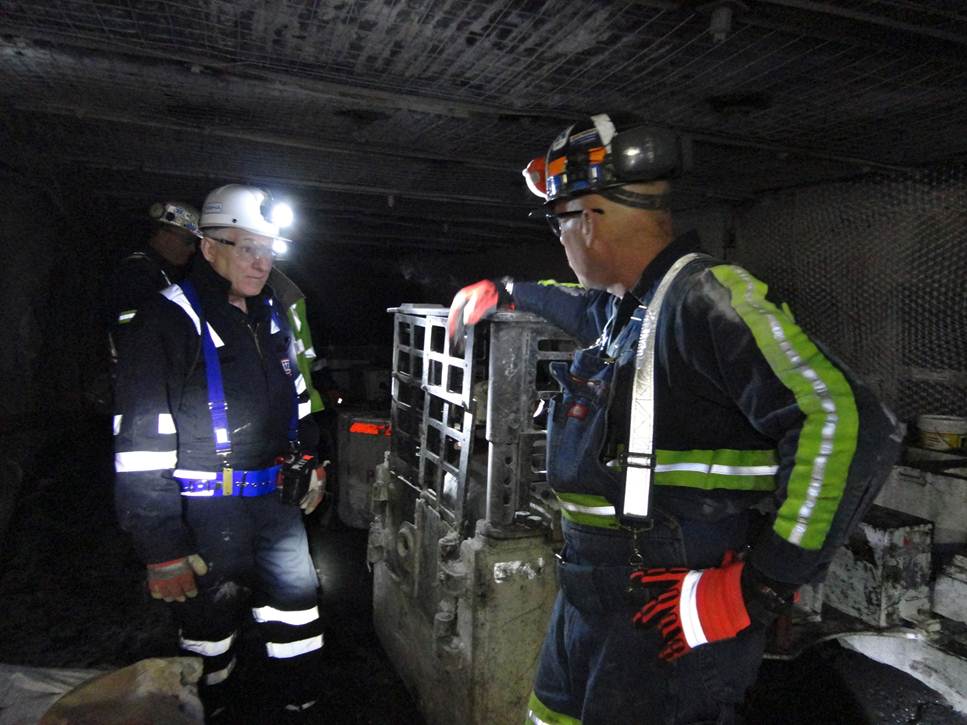 In the past few decades, industrialization has emerged as a major factor in leading a nation towards the path of development. It has significantly boosted the GDP of the country. However, for industrialization to be a success there is something else as well which serves the purpose of indispensable backbone. That essential key is mining sector. Various kinds of minerals in different forms are extracted out from the depths of the earth. These minerals are highly valuable economically based on how they get processed in industries. Like gold has high market value and fuels are also obtained through mining which are vital for power generation to keep the money making processes going as much as possible.
Existence of Threats in Mining
At this point, it would not be wrong to make one point out in bold that mining is very significant process and lot of people are involved in this hard labour job all over the world. Well not only mining operations are labour intensive but there is always at least certain extent of threat to the lives of workers. According to a study each year 8% of fatal accidents are being reported from mining industry alone around the globe. This number may look small but each life counts so the burden is unbearable to imagine. Explosions in mines due to presence of combustible gases, the risk of being alive due to mine collapses, presence of dust and fumes mixed with various other toxins that if inhaled by miners, put the miners at a grave disadvantage of developing serious respiratory problems in the long run. There is also this problem of working at extreme temperatures in mines which is again bad for health. The threats are too many and these are only few to count.
Health and Safety in Mines Convention, 1995
In order to make the mining operations free of risks a number of proposals took the form of international convention in June of year 1995. Obviously, we cannot go through each of them and shall look at some of the major key points of this convention. This piece of document is divided into sections that outline the scope of influence, duties of the employer, duties and rights of workers etc.
The steps taken for application of convention should be in accordance with the environment of any specific country and be national laws there. A committee must be formed to supervise and regulate various aspects of safety and health in mines. Inspectors should be tasked to inspect mines from time to time. Manufacture, transport, storage and use of explosives should be carried out under direct supervision of a competent person as the in charge. The laws must ensure that the employer works out a appropriate plan before the start of mine operations and shall be re-evaluated periodically to notice the need of major modification before mishappening.
Assessing the risks properly to work out safety measures, providing machinery in proper working condition and ensuring means of communication to maintain safe working environment, training of employees to protect themselves during emergency, keeping employees informed about the risks and preventive measures that are installed in the place at all times, safe evacuation plan always available at mine sites in case of emergency. These are some of the duties out of many that fall under the section of employer in the convention.
It is just not the employer but the employees as well have their share of responsibilities as well as rights, thus the safety is a result of actions of each and every person there. They have rights such as to inform accidents, hazards or dangerous occurrences to the authorities, right to ask for inspection of the workplace if there is cause of concern on the grounds of health and safety, right to be informed of workplace hazards from the employer before taking over the operations, right to collectively select a representative to address their issue to authorities. A representative has all the mentioned rights. In addition to them there are few more like the right to participate in inspection and investigation conducted by employer or a competitive authority, right to be informed of accidents, hazards or dangerous occurrences by the workers, right to consult employer or competitive authority to discuss about procedures and policies from time to time, right to take opinion from experts on the course of action. After rights comes the duties of workers which are not many but all of them are important. Duty to inform anything to the immediate supervisor that is or can become cause of concern to safety and health down the line, duty to comply with prescribed measures, duty to care for themselves and those who are around them, to take care and use the provided equipment such as safe clothing as to ensure safety, the most important duty is to cooperate with the employer so that they can also fulfill their duties with efficiency.
Well of course this is not all what there is to the convention of the year 1995. However, whatever is being said so far is the major part of it. All the employers should read the document and shall stick to the convention with absolute diligence. This would be asking the hard thing probably but it would be better if workers are already themselves aware of their rights ensured through the convention. This is my own input that holding an awareness session frequently would be good.
Reference:
https://www.ilo.org/dyn/normlex/en/f?p=NORMLEXPUB:12100:0::NO::P12100_ILO_CODE:C176
Submitted by Suryaansh Nanda