Khudol Initiative - A Boon for the LGBTQ Community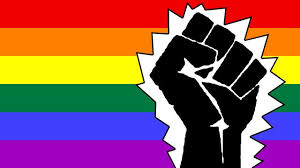 Do we really need to isolate the marginalized during such times of crisis? Can we not be just humans for once?
Khudol has been an incredible activity for building up isolated centers for transgender individuals by YA_ALL. The United Nations Secretary General's Envoy on Youth has recognzed Khudol among the best 10 worldwide activities for a comprehensive battle against COVID-19 widespread.
YA_ALL:
Ya_All is basically a non-government organization in Imphal, Manipur. It guarantees the wellbeing, cleanliness and nourishment of the LGBTQ community, daily wage workers, individuals living with HIV, youth and children. Ya_All stands for revolution. It is the first of its kind queer and youth led and focused, registered network in Imphal, Manipur. The collective mission is to teach, prepare, and enable teenagers and youth of Manipur and North East India through promotion and capacity building services on wellbeing, education, and sexuality.
The Ya_All NGO was founded in 2017. It gained an identity and was applauded for setting up mental health workshops. It founded Meitram that is a co-working and organizing space, owned and run by the eccentric people in India. The NGO had also established India's first transgender football group. 14 players were divided into two teams of seven each and they played a friendly match on March 8, on the occasion of International Women's Day, during the Ya_All's Northeast queer games.
Such an initiative implies that Manipur has been more accommodative to the transgender community than any other state in the midst of the Covid-19 lockdown.
Khudol Initiatives:
KHUDOL means 'Gift' and yes, it is!
In an article, Ya_All's founder, Sadam Hanjabam stated that the acknowledgment from the UN wing will provide an encouragement for working towards more inclusiveness. The founder also mentioned that they have been reaching out to the vulnerable sections online and offline for the past couple of months.
§ It could be a crowdfunded activity that has mobilized a group of 100 volunteers to fulfill essential needs around 2000 families and people.
§ Khudol has been able to supply around 2000 families and people with over 1000 medical kits, 1500 condoms, and 6500 sanitary pads.
§The demonstrate of comprehensive secure space was created by Ya_All that joined up with Imphal West Area Organization to supply isolated rooms and toilets for the transgender people, separated from a slope, for the differently abled at a quarantine center in Imphal.
§ Manipur has been one of the few states that have been obliging the transgender community in the midst of the long-standing Covid-19 lockdown, guaranteeing that they have not been put into quarantine centers for men.
§ On May 21, the states Social Welfare Department opened up two special quarantine centers, exclusively for transgenders.
§ The centers have been prepared to get the transgender individuals who have been stranded outside the Manipur.
Highlighting the emotional security of transgender during the ongoing pandemic, the department's Director, Ngangom Uttam Singh, informed that it was essential to open separate quarantine centers for them. He also mentioned that the decision was taken after it was reported that the members of the community were facing inconveniences in sharing facilities with female and male inmates.
Lockdown and Transgenders:
During the lockdown period, the population of transgender people are facing some real issues. Their source of livelihood has been disrupted. In India, the total population of transgenders is around 4.88 lakh, as per 2011 census. Around 99% transgenders have suffered social rejections on more than one occasion including the ones from their family, while 96% transgenders are denied jobs and forced to take low paying or undignified work like sex work, begging etc. But in this lockdown period, their situation got worse even worse. They cannot even afford basic facilities like a house and food. Most of them have no ration cards. In the later phase of the lockdown, the government had made the ration cards available. But they had already faced a lot of problems in the early days. Even while standing in the queues for getting food, people viewed them with hatred. The former even asked their children to stay away from the transgenders. Such attitudes caused immense mental and psychological damage to the community.
Apart from this, transgenders have also faced difficulties in availing health care services and medications during the lockdown. Access to some important medicines Antiretroviral treatment (ART) medications for HIV/AIDS and Hormone Replacement therapy (HRT) medications required for gender transitions had been impaired. More than 3.1% transgenders are suffering from HIV, while 0.26% people are infected with HIV in India. These Antiretroviral medications are supposed to be taken on a regular basis. Else it can create unnecessary resistance to further treatment.
This activity has attempted to make the transgender community feel equal make them take part in different fields. Ya_All made a framework of a comprehensive secure space for transgender returnees. The association joined up with the nearby Thangmeiband United Club and Imphal West district administration to provide partitioned rooms and toilets for transgender people along with a slope for the differently-abled at a quarantine center in Imphal's DM College of Teacher's Education.
In this crisis, Khudol initiative by Ya_All is really a big support to all the transgenders. All of their needs and sufferings are being addressed.
---
Garima Sharma
It's very informative, keep the good work going
Eshitva Singh
So informative. This article gave the knowledge about a very new and great concept....well done