Plastic Usage: A Major Environmenal Hazard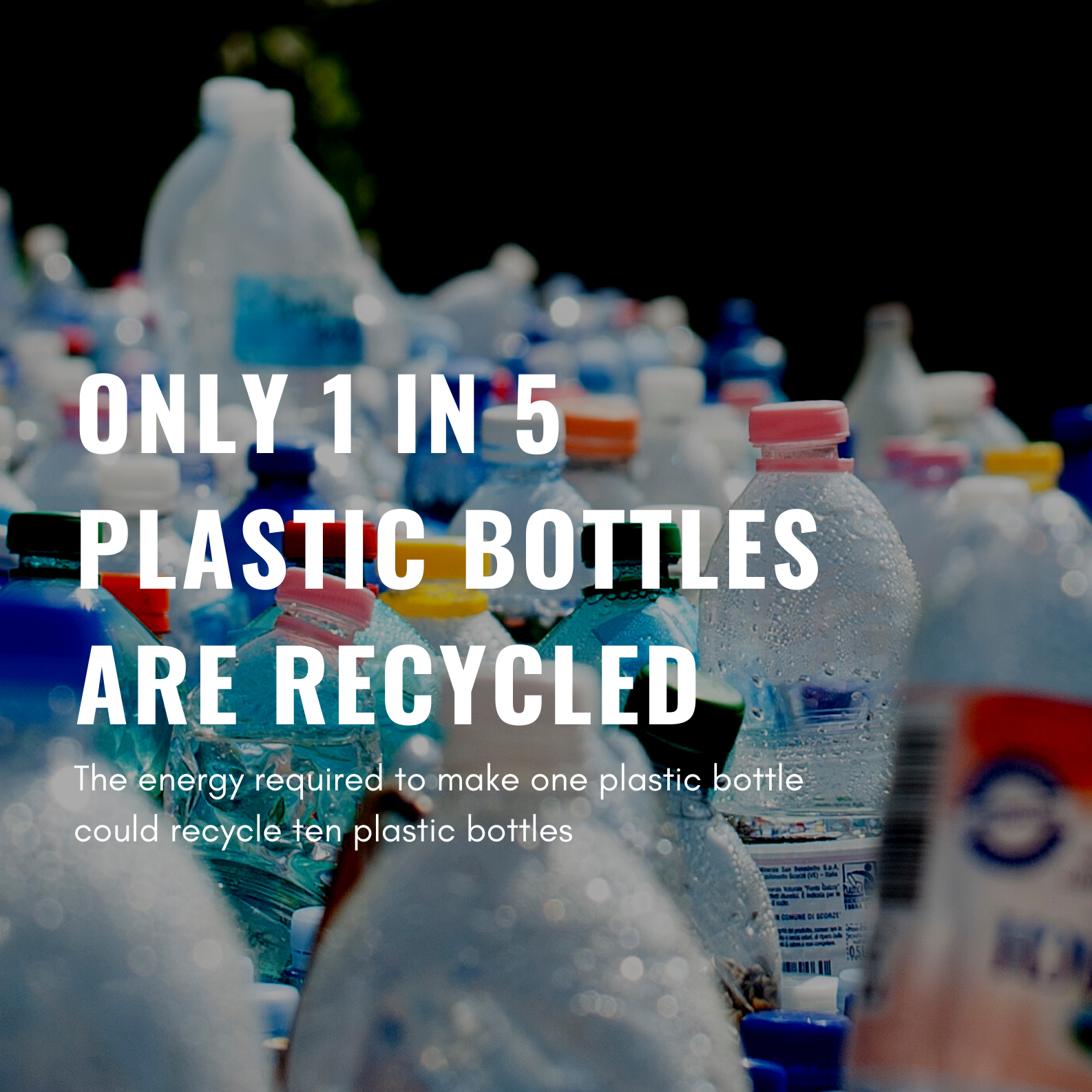 Plastic, being non-biodegradable, is very harmful for the environment. It is really a threat to the life of marine organisms, humans, and the whole ecosystem. If we look around us, then we will know that we are living in a world full of plastic. There are water bottles, straws, plastic bags, food wrappers or packaging materials, single serve coffee cups, and disposable utensils. Plastic bags are all the more dangerous for birds, animals, and marine mammals. People throw the it around anywhere and these beings thinks it is food and eat it.
Many animals die every year by eating the thrown-away plastic and lose their life. When the plastic bag is in contact with sunlight for a long time, then its rays break it down into small pieces. These small pieces then get mixed with soil and lake sediments, and harm marine animals. Scientists have discovered that broken down plastic releases certain chemicals that harms marine animals, when ingested.
History of Plastic
The first patents for polythene were registered in 1936 by the Imperial Chemical Industries. After a year, the practical usage of plastic started with it being made into films. In 1953, Karl Ziegler of the Kaiser Wilhelm Institute and Erhard Holzkamp invented the High Density Polyethylene (HDPE). In 1955, HDPE was delivered as pipe. It started getting used as submerged cable coating and after that, as a basic protection fabric for crucial military applications as radar separator. Since it was so light and lean, plastic made putting radar onto airplanes conceivable, in turn decreasing the weight immensely. The substance was a profoundly watched mystery. After the war, polyethylene became a huge hit among shoppers. It turned out to be the primary plastic within the joined together states to offer more than a billion pounds a year. Currently, it is the biggest volume plastic across the world. But a heavy rise in usage, coupled with irresponsible discarding, made polyethene or plastic a curse for our environment.
The Ground Report and Facts
In order to curb the environmental harm caused by plastic, it is necessary to ban it. San Francisco was the first city to ban plastic in 2007. In San Francisco, people has stopped buying and selling plastic. Some grocery stores charge a fee for plastic bags, while others have replaced polythene with cloth bags for carrying things. If we eliminate plastic from our society, it can save hundreds of marine lives.
Recycling plastic not only requires more energy but also uses large quantities of water. Plastic waste is increasingly becoming a widely recognized problem. Plastic can take thousands of years to decompose. Majority of plastic waste does not get reused or recycled.
Single use plastics are those that are used only once before getting thrown away or recycled. Experts believe that 50% plastic is single use. Single use plastic includes plastic water bottles, polythene, straws, etc. Plastic also causes pollution. While burning plastic emits harmful smoke that is detrimental for human health, throwing plastic in garbage affects animals because they will eat it as food.
Plastic is a cheap and convenient resource for economically backward people. India's plastic consumption in 2014-15 was 11 kg. The biggest consumer is US (109 kg in 2014-15). India generates about 2600 truckloads of plastic waste every day. According to Central Pollution Central Board, India's plastic recycling rate is 60%, while the global rate is 20%. Around 8 million plastic waste enters the ocean every year. The Ganga alone had 1.5 lakh tons of plastic in 2015. The holy river is the second biggest contributor to plastic pollution in ocean. First biggest contributor is Yangtze (China). 19% chips and other confectionary packets account for the largest share of plastic waste in India. Rest is 10% bottle, 12% bottles caps, 8% garbage bag, 8% packaging, and 43% other.
According to UN reports, one million plastic drinking bottles are purchased every minute around the world, while up to 5 trillion single-use plastic bags are used worldwide every year. It has been observed that half of the plastics is produced to be used for single-time use and thrown off. Researchers estimate that more than 8.3 billion tonnes of plastic have been produced since the early 1950s. About 60% of that plastic has ended up either in a landfill or the natural environment. Only 9% of all the plastic waste ever produced has been recycled. About 12% has been incinerated, while the rest — 79% — has accumulated in landfills, dumps or the natural environment. A staggering 8 million tonnes of plastic end up in the world's oceans every year. If current trends continue, our oceans might contain more plastic than fish by 2050.
Marine debris is negatively affecting more than 800 animal species and causing serious losses to many countries' economies, according to a UN report launched on the sidelines of the UN Biodiversity Conference. 40 per cent of cetaceans and 44 per cent of seabird species are affected by marine debris ingestion. Millions of organisms are killed by plastic every year. According to report by National Geographic, nearly 700 species, including endangered ones, are known to have been affected by plastics. The various beaches like Bali, Mumbai are suffering with huge contamination of plastic pollution. The beach's beauty is severely distorted by the plastics thrown around (majorly cigarette buds, plastic bottles etc.)
Plastic is useful but because of its bad effects on environment, we must ban it. However, we cannot completely stop the use of plastic. There are many products that are made of plastic like brush, laptop, television, etc. that we cannot be renounced.
Recycling plastic is not efficient – only 9% of plastic ever produced has been recycled. About 60% is discarded in landfills and oceans. There, it stays for thousands of years, transforming into "micro plastic," leaching into our water supplies and food. We use around 4% of the world's petroleum to make plastic and another 4% is to make power plastic manufacturing processes. From 1950 to 2012, the production of plastic has increased from about 1.7 million tons to nearly 300 million tons per year. Worldwide, a huge amount of plastic waste is disposed in landfills. We waste tons of resources and energy to make single use plastic, only to dispose it off later. Finally, poorly managed plastic waste streams
can contribute
to the blocking of rain drains and sewers, which prevents proper drainage and increases sanitation-related risks. Non-renewable resources are used to make plastic product. Non-renewable resources generate Greenhouse Gas (GHG) emissions. Worldwide, plastic is produced in huge amounts, out of which 20% is recycled but 40% does not get recycled and is dumped in soil or forest, collected in landfills, or floating in oceans. The sole permanent way is to stop plastic production or eliminate it by thermal treatment like combustion.
Recycling plastic waste sounds like a great solution. But it isn't as simple as it seems. Each recycling facility has specific requirements that most of us don't know about or don't follow.
Legislations that Restricts Plastic's Use
France passed a 'Plastic Ban' law in 2016 to battle the ever increasing issue of plastic contamination within the world. The law states that all plastic plates, mugs, and utensils will be prohibited by 2020. France is the primary nation to boycott all the daily-usable items that are made of plastic. It also specifies that the replacements of these items will need to be made from biologically sourced materials that can be composted.
To fight this scourge, the Rwanda government launched a radical policy to ban all non-biodegradable plastic from the country. This developing country in Africa is plastic bag free since 2008. The country imposed the total boycott of plastic bags. The boycotting initiative was not successful not only because of its strict implementation, but also due to the strong punishments and high penalties. According to the law, the offenders smuggling plastic bags can face jail time.
Sweden is known as one of the world's best recycling nations. It is following the policy of 'No Plastic Ban, Instead More Plastic Recycling.' Mostly, all the trash in Sweden's system gets burned in incinerators. The framework is so solid and in place that less than 1% of Sweden's household waste goes into the landfill dump.
Ireland passed a plastic bag tax in 2002, aiming that people buy plastic bags on a higher price like that of expensive goods. It was so expensive that the plastic bag usage got decreased by 94% within a week itself.
These are four completely different legislations. All of them brought forth a solution for the ban on plastic. The best part was strict on-ground implementation. Just by imposing a tax, people will get a solution. By technology, we can keep it more planned. Ban and punishment can prove to be the best option. However, in India, we lack the system and implantation on ground. Plastic bags were banned multiple times but still prevailed in the markets. India had imposed a nationwide ban on plastic bags, cups and straws on Oct. 2, 2019, in its most sweeping measure yet to stamp out single-use plastics from cities and villages that rank among the world's most polluted. But it didn't have much effect.
Tips to Use Less Plastic
1.
Stop using plastic straws. If a straw is must, then use a stainless steel or glass straw.
2. Use a cloth bag or reusable bag for carrying things. A single use plastic bag can take 1000 years to degrade. You can make your own handmade bag or purchase a cloth bag.
3. Avoid using gum that made up of synthetic rubber, aka plastic.
Use shampoo bar rather than a bottle.
4. Purchase food like pasta, semolina, rice, etc. from bulk bins, container or reusable bag.
5. Use a reusable bottle or mug for beverages.
6.
Use matches instead of disposable plastic lighters or invest in a refillable metal lighter.
7.
Avoid buying frozen foods because their packaging is mostly plastic.
8.
Avoid plastic ware at home.
9.
Use steel lunch box and water bottle.
10.
Use cloth diaper.
11. Make fresh squeezed juice or eat fruit instead of buying from outside with plastic packaging.
12. Buy fresh fruits and vegetables from local farmers market. Normally, the fruits and vegetables at farmers market don't even have those small plastic stickers.
13. Buy fresh bread that is without plastic packaging from the farmers market and nearby bakery, or make homemade bread instead of buying.
14. Buy milk from local dairies in steel container instead of buying milk with plastic packaging.
15. Use steel dustbin instead of plastic dustbin or polythene.
16. Use powdered dishwasher or detergent powder packed in cardboard box.
17. Use wooden comb.
18. Avoid disposable plastic pen or use and throw pen, wooden pen, refillable fountain pen or reusable pen.
19. Taxation system needed to charge heavy taxes on use of plastic. There should be heavy penalty for the shopkeepers to give plastic bags to consumers. There is need of strict punishment.
20. The need of technological invention that can find an alternative to recycle and treat plastic can be a good way to ensure minimal plastic pollution.
21. Ban on carrying of plastic bottles, disposables, cigarettes, one – time use plastic items etc in the touristic spots, beaches, rivers, coastlines etc. to ensure the cleanliness and beauty of the natural sceneries.
Polythene or Plastic Bags Must Be Banned
Polythene is a non- renewable resource. It cannot be easily recycle like paper bag. It is made up of petrochemicals, which endanger the health of planet. Department for Environmental Food and Rural Affairs (DEFRA) reported that 1,678,900 tonnes of plastic packaging was found in the UK waste stream in 2001.
Marrickville Council reported that over 100,000 whales, turtles, and birds die every year as a result of plastic in their environment.
Disadvantage of plastic bags include: -
1.
Take thousands of years to recycle or dissolve.
2.
Are harmful for wildlife and marine life. According to data, more than 700 species die because of plastic consumption. Marine fishes consume it as it is found in less than micrometers size particles and it chokes their gills and respiratory system. Seals consume all type of plastics and die. The cows, dogs, cats etc. eat the plastic, polythene with the garbage in search of food and die due to plastic melting and harming their digestive system. It leads to poisoning. Birds, vultures, insects etc. eat plastic articles, cigarette buds and die immediately as their food pipe gets choked.
3.
Affects agriculture, land, environment due to the pollution caused. Plastic gets mixed with soil and leads to barren land. It kills the fertility of land. It releases harmful toxic chemicals into the soil and degrades the quality of soil.
4.
Distorts the beauty of beaches. People visit and throw one-time used plastic on the beaches making it dirty. Mumbai beaches have tonnes of plastic garbage that has piled up in the form of a peak. It harms the marine life.
5.
Are not environmentally friendly (eco friendly) and they can be easily tear compared to cloth bags.
6.
Are not degradable and affects the environment. Soil digging makes soil infertile and harms it quality. It takes millions of years to decompose. Burning plastic or polyethene causes heavy smoke and leads to air pollution. The rivers, marine is polluted badly with this and remains there for thousands of years to kill the marine creatures.
National Green Tribunal in Delhi NCR introduced a ban on disposable plastic like polythene, disposal cup, etc., due to the increase in waste. Polythene was been banned on January 1, 2016 but till now the government has taken no further action. Some shops stopped selling polythene, while others continue doing so.
To save natural resources and environment, people have to stop using plastic. They have to develop sustainably: use the resources according to its supply. Abandoning plastic can save resources, soil, water, marine life, animals, and air. Therefore, it is important to stop using plastic items and encourage others to do the same