Shelter Home kids deprived of the Quality Education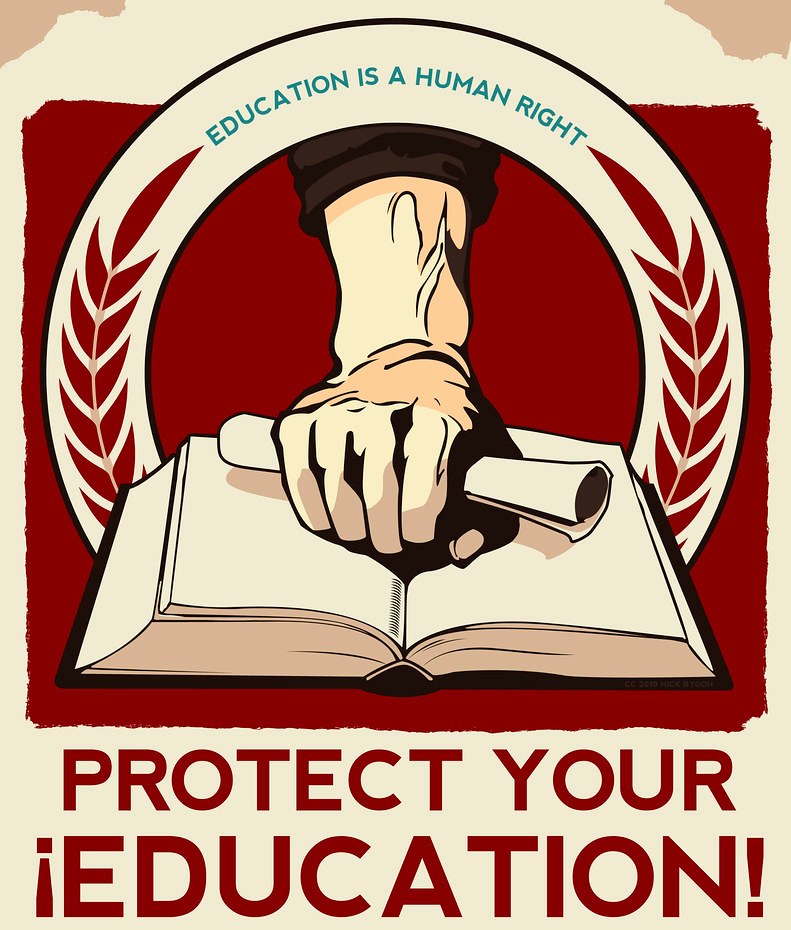 Nearly 40% of children who leave shelter homes after turning 18 are unable to complete schooling, 50% are unable to find paid work and almost 70% are unaware of their after-care entitlements under the law, found in a study by the NGO Udayan Care and was supported by the TATA Trusts and UNICEF. This is very alarming situation because even after many acts and shelter homes, the kids still are deprived of better lives. The children in shelter homes are those who are either orphans, or those whose parents are unable to keep their children due to poverty. Such children are well kept in shelter homes. Our laws are revised time-to-time for executing the better care of children. The children are getting the basic necessities of food, shelter and clothing. But these necessities are not enough to make them capable of living their lives better in future. A child need well education to be aware, confident, capable and independent in life. According to the Legatum Prosperity Index 2015, India ranks 99 among 142 countries that have been assessed. Education, being the most fundamental need of any developing country, should be the number one priority for India. The shelter homes keep the children till the attainment of the age of 18 years. After that, care centres are there for the caring of adults. But in various studies, they lack the awareness of these centres. Now, they try to find the job but unfortunately, they don't have enough education to get a good job. For admissions in Institutes for higher studies on scholarship, they need to clear the examination but due to improper basic education, they remain deprived of higher education too.
The Nexus of Problems arising due to lack of Education
The reasons of not getting job is the lack of proper education. As we all know, employment is a huge problem in the life of a person. Without employment, a person can't earn to meet his basic needs of food, shelter and many a times, we see that such children are forced in illegal activities. Hunger and need of two meals force people to involve in theft, stealing etc. Such people don't want to indulge in such activities but are forced to indulge due to the vulnerability in society. Over 30% of youth aged 15-29 in India are not in employment, education or training (NEETs). This is more than double the OECD average and almost three times that of China. According to the OECD, youth inactivity presents the share of young people (age 15-29) not in employment, education or training (NEET) as a percentage of the total number of young people in the corresponding age group. According to OECD 2017, at 3.8% of GDP, public spending on education in India is lower than countries like Brazil and Malaysia. The focus of the government needs to shift to spending on enhancing the quality of education and vocational training. All these measures together could possibly improve India's track record on job creation.
Other problem that arises due to lack of proper education is lack of awareness. The adult come to the social life after being in a different world and face that alone. Now, he does not know well about the external world and gets in the words of anyone. Many such adults get indulged in illegal activities when they are manipulated on the name of good jobs. Girls are taken for brothel, human trafficking and begging. The trafficking of young girls (under the age of 18) has grown 14 times over the last decade and has grown by 65% in the year 2014 according to the National Crime Record Bureau (NCRB). According to the US State Department, there are approximately 600,000 to 820,000 people trafficked a year across international borders, and up to 50% of those are children. This is definitely seen as a growing issue in Asia, with the many children that are and continue to be trafficked and exploited for many reasons. In India specifically, it is estimated that there are around 135,000 children trafficked each year. According to UNICEF, 12.6 million children are engaged in hazardous occupations. In 2009, it was estimated that 1.2 million children were trafficked worldwide for sexual exploitation, including for prostitution or the production of sexually abusive images. Only 10% of human trafficking in India is international, while 90% is interstate. According to a report by the National Human Rights Commission of India, 40,000 children are abducted each year, leaving 11,000 untraced. NGO's estimate that between 12,000 and 50,000 women and children are trafficked into the country annually from neighbouring nations as a part of the sex trade. There are an estimated 300,000 child beggars in India.
On a national level, Article 23 of the Constitution of India explicitly bans human trafficking. The Government of India has also passed other acts and amended the Indian Penal Code (IPC) to address the challenge of child trafficking. The Immoral Traffic (Prevention) Act, 1986 (ITPA) is an amended version of The Suppression of Immoral Traffic in Women and Girls Act, 1956 (SITA). SITA made human trafficking for prostitution illegal and outlined legal action against people involved in human trafficking in any capacity. ITPA made laws friendlier towards the victim. ITPA also created a system to rehabilitate victims of trafficking and prevent them from bring trafficked again. In 2013, the IPC was amended to create new provisions to address human trafficking in India that are more in line with the UN Protocol to Prevent, Suppress and Punish Trafficking in Persons, especially Women and Children. The lack of understanding of trafficking by the legal system could arise from one or more of these factors: first, there is no definition of "trafficking" or "trafficker" under the Act. Therefore, the police and the judiciary do not have an understanding of the complexities involved when a woman is trafficked, the different types of traffickers, and their strategies. Neither does the court attempt to hear the trafficked woman and her experiences. Second, the Act also focuses on establishing "the purposes of prostitution" for every offence which conveniently takes the attention away from trafficking. This is a complex structure but it can be abolished by proper education provided to children.
India became one of 135 countries to make education a fundamental right of every child when the act came into force on 1 April 2010. The title of the RTE Act incorporates the words 'free and compulsory'. 'Free education' means that no child, other than a child who has been admitted by his or her parents to a school which is not supported by the appropriate Government, shall be liable to pay any kind of fee or charges or expenses which may prevent him or her from pursuing and completing elementary education. 'Compulsory education' casts an obligation on the appropriate Government and local authorities to provide and ensure admission, attendance and completion of elementary education by all children in the 6-14 age group. The recent verdict of Court to provide the education to every child even when they are unable to pay fees during this pandemic. Article 45 Provision for free and compulsory education for children states the State shall endeavour to provide, within a period of ten years from the commencement of this Constitution, for free and compulsory education for all children until they complete the age of fourteen years. The obligations created by Article 41, 45 and 46 of the Constitution can be discharged by the State either by establishing institutions on its own or by aiding, recognising, and/or by granting affiliation to private educational institutions. Where aid is not granted to private educational institutions, and merely recognition or affiliation is granted, it may not be insisted that the private education institution shall only charge that fee as is charged for similar courses in governmental institutions. The private educational institutions have to and are entitled to charge a higher fee, not exceeding the ceiling fixed in that behalf. The major loophole in RTE comes when the actually under – privileged children lack the education and there is found scams.
The shelter homes children study in the state government schools. The state government schools are not up to the mark to provide the well education. According to the surveys, the state government schools do not have enough resources. Most of the schools do not have proper building and seating arrangement for the students. The teachers are ignorant and do not give attention to the problem of children. While government schools remain the largest provider of elementary education in the country, forming 80% of all recognised schools, it suffers from shortage of teachers and infrastructural gaps. Several habitations lack schools altogether. There are also frequent allegations of government schools being riddled with absenteeism and mismanagement and of appointments made on political convenience. Despite the allure of free lunch in the government schools, many parents send their children to private schools. Average schoolteacher salaries in private rural schools in some States are considerably lower than those in government schools. As a result, the proponents of low-cost private schools critique the government schools as being poor value for money. Children enrolling in private school is increasing due to these reasons but the shelter home kids do not have the option. As per the discussion with few shelter home kids while teaching them, it is observed that the teachers give them important questions for examinations and they are innocent to understand what they lack. Their doubts, queries remain unresolved. They mug up the answers but do not understand the concept. A child needs to understand the science, social science, mathematics and the languages and that's why the education system is created. By understanding those, they will simply be aware and wise to lead a good life.
The problem that a person face due to lack of education is huge but when he lacks the support system of family, friends, it is more difficult and the shelter home children face all the problem alone. If the education provided to them is well, then they can find a good job, be independent, aware and capable to live a good life. Education should also be imparted to every person as a basic necessity.
The ways to provide well education to these children are-
· Making the government school well-structured and ensuring sanitation and good environment to keep the children healthy and interest in studies will enhance. Also, good conditions lead to better focus on the topics taught.
· Government should ensure that the teachers are performing their duties well. There must be some authorities to keep a cross-check on the faculties.
· As a people, we should also contribute for the education for children. By donating books, copies, stationary items to the shelter homes, we can help those kids. Dictionaries, grammar books and novels donated are the good contribution for the bright life of children.
· Also, many NGOs work for the education of the shelter homes by giving tuition to the kids and resolving their queries and making the concepts clear. We must help such NGOs to impart quality education to the children.
· We can also contribute by visiting the shelter homes on weekends and teaching those kids a subject in which we are good. This can help children to understand subject well and your interest to teach will not only make kids enthusiastic but also make the children feel good and vulnerability reduces.
· Many students are good in art, dance, sports and could not build their career in those field. We also need to impart this knowledge to the children to give them various fields for the career opportunities. Wider skills can make more job opportunities for them. We should try to make a medium to provide hobby classes to them.
· Every person if contribute a little for the education of children then it can be a big success and support for them. Providing webcams, projectors in shelter homes to impart online education to the children can be a good way to spread knowledge. Youtube also provides skill classes online and educational classes are also there. Therefore, we just need to see the problem and we can find numerous solutions for that.
· Need of love, support and care is huge for these children. Visiting and meeting the children can make them feel loved and you can know their problems.
· To ensure the zero vulnerability, we should also try to give training in the government schools so that they can be skilled for factory works.
· Government schools and our efforts can together make the children educated and no innocent person will be forcibly put in illegal activities. No one will die of hunger and poverty. The need is our support and contribution for their lives.
---
Garima Sharma
It's great eshitva, keep the good work going