THE RISE AND FALL OF THE INDIAN CIVIL AVIATION SECTOR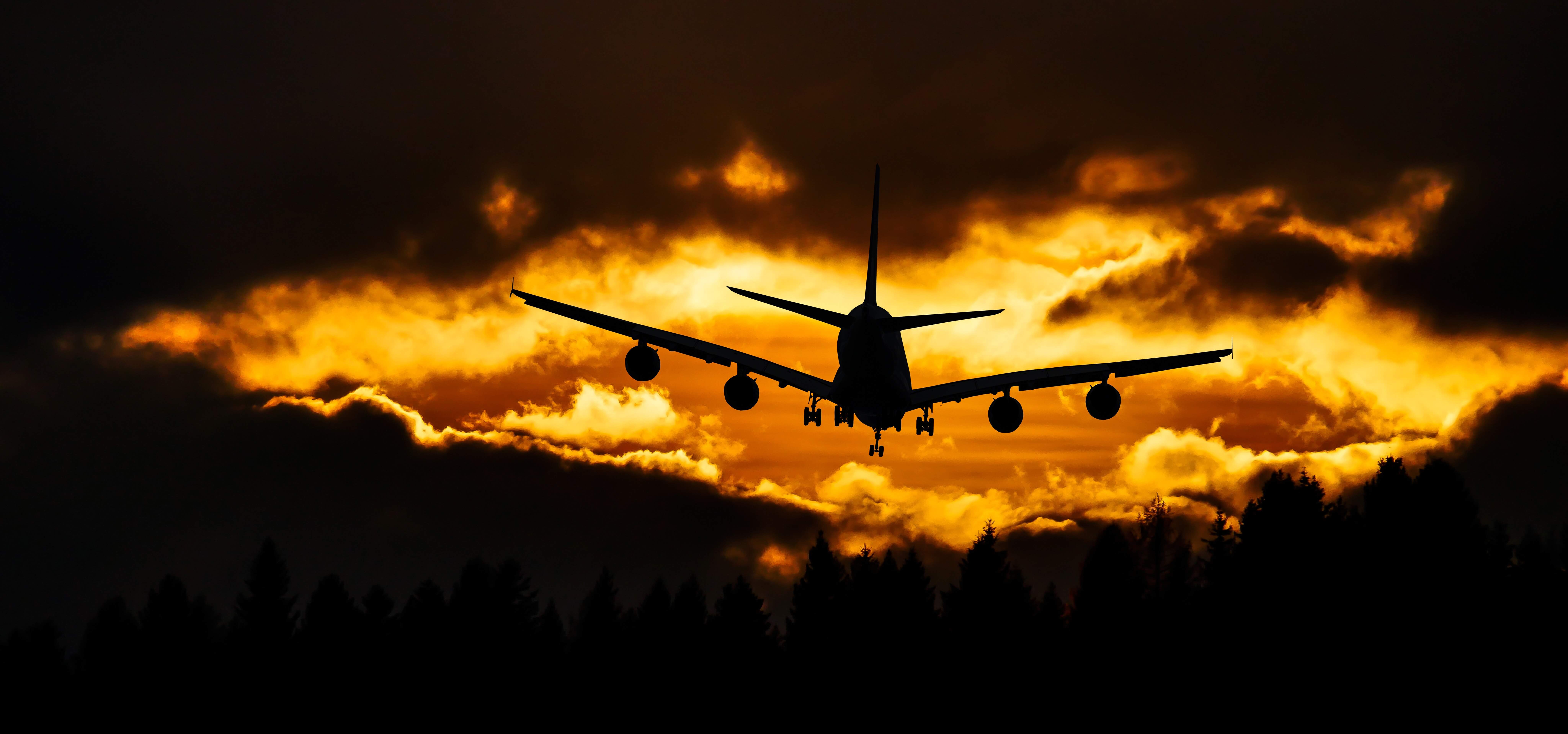 The Indian Civil Aviation Sector has grown leaps and bounds since its inaugural flight back in 1911 which took off from Allahabad to Naini, separated by a meagre 6 miles, to transport 6500 pieces of mail on a Humber biplane. India is now the third-largest domestic aviation market in the world and is expected to dethrone the United Kingdom as the third largest air passenger market by the year 2024. Furthermore, India is the third-largest civil aviation market in terms of passenger throughput narrowly behind the United States.
The Indian Civil Aviation Sector traces its roots back to JRD Tata, dubbed The Father of Indian Civil Aviation. He started Tata Airlines which later came to be known as Air India which is the flag carrier airline of India. Tata Airlines was established to deliver mail to and from major Indian cities. In the years following this several smaller airlines started operating in different cities and states, the most notable of these were Deccan Airways and Kalinga Airlines.
In 1953, the government issued the Air Corporations Act in a bid to nationalise all the existing airlines of the country. 8 domestic airlines were merged to form Indian Airlines thereby establishing a total monopoly in the domestic aviation sector in India.
These 8 airlines were:
1. Air India (1946 -- formerly, Tata Airlines)
2. Deccan Airways
3. Airways India
4. Bharat Airways
5. Himalayan Aviation
6. Kalinga Air Lines
7. Indian National Airways
8. Air Services of India
Air India was the only airline designated for International travel. So to sum up, all air travel in India from 1953 onwards was handed over to Air India and Indian Airlines for domestic and international routes respectively. This monopoly existed until 1994 when the Indian government finally repealed the monopolistic Air Corporations Act. This led to the privatization of the Indian Civil aviation sector and saw the likes of Jet Airways and Modiluft being established.
The Aviation Boom:
In the early 2000's India saw its biggest growth in the aviation sector. This growth is majorly accredited to the liberalization of the Civil Aviation sector which saw several private players foray into the sector. The Open Sky Policy was introduced to allow foreign airlines of any country or ownership to land at any port on any number of occasions and with unlimited seat capacity. The introduction of private players brought about competition, which led to airfares being slashed and the establishment of Low-cost carriers like Deccan and subsequently SpiceJet and Indigo. The government also allowed foreign investors to invest in domestic airlines for a maximum of 49% of their paid-up capital, this allowed a plethora of airlines to secure the capital needed to establish themselves in such a lucrative market which saw a three-fold increase in the number of passengers from 15 million to 45 million in just 8 years.
With such an exponential increase in the number of passengers and sustained economic growth which allows air travel to be accessible to a wider section of the society one would think that Airlines must be money-minting machines, this is, unfortunately far from the ground reality, which presents a rather grim picture.
Only a handful of Airlines manage to occasionally turn a profit with most large airlines posting enormous losses each year and many on the brink of bankruptcy.
So where exactly did it go so horribly wrong for these airlines and the Indian civil aviation sector in general?
The Downfall:
1.The Dreaded 5/20 Rule: In 2004, the Government of India came up with the 5/20 rule according to which to fly internationally, an airline needed to have at least 5 years experience of flying domestically and a minimum fleet of 20 planes. This was predominantly introduced to allow legacy carriers like Air India to establish a stronger foothold in the international market and face virtually no competition from new coming Airlines that promised cheaper fares. However, this move backfired because of the relatively slim profit margins in the aviation industry in India and the comparatively higher cost of jet fuel vis-a-vis the global average. The competition to establish a strong foothold over the domestic market was so fierce that airlines began slashing costs ruthlessly, so much so that, according to a report by cntraveller, India had the cheapest airfare in the world in a list of the 75 most frequently travelled countries. India's average flight cost per 100km came at just Rs 220 whereas UAE's average cost was found to be Rs 7100 per 100km. That is a whopping 32 times higher than India's average.
With such paper-thin margins and without being able to fly overseas, several airlines went bankrupt.
2.The UDAN Scheme: The government of India launched the UDAN scheme in April 2017 to make air travel more accessible to the common man by making it affordable and widespread. This was after the Government realised that out of 486 total airports in the country 406 were unserved and a meagre 27 were "well served". So the Government decided to service a whopping 425 non-well served airports in the future by scheduling regular flights from these airports.
In exchange for operating flights from these airports, airlines would receive Government subsidies and waived fees.
So on the face of it, this scheme feels like a slam dunk right?
Wrong, this policy is riddled with several fundamental issues.
The first major issue with this policy is underdeveloped and understaffed airports which make it extremely tricky to operate regular flights to these airports.
Another issue is that there is a monopoly of the major airlines over most profitable routes, like those servicing Mumbai, Delhi, Bangalore etc. These airlines make it almost impossible for newer airlines to enter the market as the major airlines also enjoy subsidies from the government by operating these routes.
In addition to this, the government ruled that there must be a cap on 50% of the seats to just Rs 2500 per 1 hour of flight time. This makes it extremely unprofitable for an airline to operate such routes in the absence of regular government subsidies, which have been erratic since the launch of the scheme. These subsidies have been slashed even further due to COVID-19 which turned out to be the final nail in the coffin for several small scale domestic airlines.
3. Losses Flying Internationally: Flying internationally is widely considered to be more profitable than being limited to domestic flights, with this in mind the Government scrapped the 5/20 rule to the 0/20 rule, meaning that an airline must have a minimum of 20 aircraft in its fleet to fly overseas with the 5 years of necessary domestic service being scrapped.
However, this change hasn't quite turned out to be the catalyst to reignite the aviation sector in India.
This is due to several reasons, the first is that international flights, on average, carry more passengers than domestic flights, as a result, bigger planes are used. For this purpose international flights usually operate from major hubs like Delhi, Mumbai etc.
But these hubs are unable to congregate enough passengers from non-hubs via connecting flights due to lacklustre scheduling and underdeveloped infrastructure at non-hubs. As a result, international flights often fly at 70-75% of the maximum capacity thereby leading to losses.
In addition to this, the quality of the experience offered by Indian Airlines travelling internationally has deteriorated significantly, with most passengers opting to fly on non-Indian carriers like Lufthansa, British Airways, Singapore Airlines, Qantas etc, that offer a much better in-flight experience at a slightly premium price.
To add insult to injury, the aviation industry was one of the worst-hit due to the COVID-19 pandemic and India is no exception. The Civil Aviation industry stated that 39,000 jobs were lost in the Aviation Industry due to the pandemic last summer. Indigo and Spicejet, two Indian airlines that manage to make profits most frequently, incurred substantial losses. IndiGo incurred net losses of Rs 2,884 crore and Rs 1,194 crore in Q1 and Q2 of this fiscal respectively. SpiceJet posted net losses of Rs 600 crore and Rs 112 crore in Q1 and Q2, respectively.
Conclusion
The Indian aviation industry has been declining so rapidly that Jet Airways(which was in 2016, the largest airline in India, accounting for 21.2% passenger share) ceased operations in April 2019 and declared bankruptcy with a debt of 1.2 billion dollars.
Air India, the flag carrier of India is on the verge of closing down after having accumulated a debt of Rs 60000 crore, with the Civil Aviation minister Harshdeep Singh Puri declaring that it will be disinvested 100% to save the airline from closing down.
The Indian Aviation Sector has been on the decline for quite some time now, the pandemic crippled it even further, however, moving forward there are encouraging signs.
The Government of India plans to spend 1.8 billion dollars to improve infrastructure and open 100 new airports by the year 2024.
The government should provide some subsidy on aviation fuel prices as they account for a whopping 34% of total operating costs in India whereas the global average stands at 24%. In addition to this, the government should let private players invest more in the aviation sector and remove any caps on ownership percentage in Air India.
The government should also invest heavily in revamping the existing infrastructure which is far behind global standards.
To combat the havoc that the pandemic caused in regards to unemployment, it is pivotal for India to reduce the number of COVID cases so that it can get off the no-flying list of countries like the UK, Canada, UAE, US etc. Once the pandemic subsides or eradicates completely, regular service will resume and the aviation sector would only then be able to generate employment. The government can also help in accelerating employment by opening more airports throughout the country.
If the government can supplement this with solid policy decisions then the Indian Civil Aviation sector will soar again and truly become a force to be reckoned with.
References:
1. https://simpleflying.com/indian-aviation-history/
2. https://www.ijser.org/researchpaper/Indian-Aviation-Sector-The-Parallel-Rise-Fall.pdf 3. https://indianexpress.com/article/india/choice-now-between-disinvestment-or-shutting-do wn-hardeep-singh-puri-on-air-indias-future-7247989/
4. https://www.aerotime.aero/27602-india-aviation-prospects
5. https://en.wikipedia.org/wiki/Civil_aviation_in_India#Market_size
6. https://www.firstpost.com/business/aviation-has-come-a-long-way-in-the-past-15-years-b ut-many-challenges-remain-2565014.html#:~:text=In%20the%20last%2015%20years,do mestic%20passengers%20in%202009%2D10.
7. https://www.cntraveller.in/story/the-country-with-the-cheapest-flights-in-the-world-is/#s custairasia
8. https://www.businesstoday.in/sectors/aviation/covid-19-impact-on-indian-aviation-sector lay-offs-leave-without-pay-or-salary-cuts/story/426126.html
9. https://www.thehindubusinessline.com/news/national/foreign-nations-put-india-on-no-fly ing-list/article34395006.ece
10. https://www.business-standard.com/article/current-affairs/aviation-workforce-shrank-by 39-000-in-april-sept-due-to-covid-19-ministry-121020401924_1.html#:~:text=%C2%AB Back-,Aviation%20workforce%20shrank%20by%2039%2C000%20in%20April,due%20 to%20Covid%2D19%3A%20Ministry&text=The%20Covid%2D19%20led%20disruptio n,to%20the%20civil%20aviation%20ministry.
Submitted by Devansh Joshi