Women police in India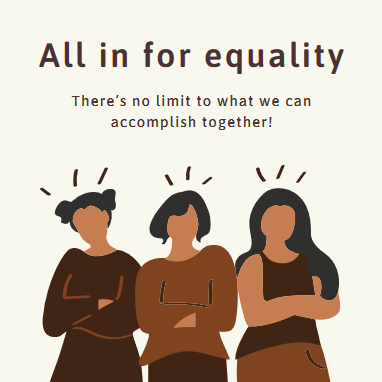 In India, the situation of women is pretty bad. Certain stereotypical connotations are associated with them, which make their struggle for survival even harder. They are somehow expected to be submissive, shy, reserved, quiet, soft- spoken, and gentle. Although the scenario is somewhat changing, the overall situation has still has not evolved much. Women are supposed to stay at home and look after their families; they are obligated to learn cooking and take care of the household. A girl who goes out of the house for any reason, is supposed to return before the sunset. This measure is supposedly taken considering the safety concerns of the women, keeping the ever increasing crimes against women in mind.
Despite all these complexities, women have been able to excel in almost every field, just like men. They are now given equal status as men, particularly in the urban areas. The area which lacks women participation, however, is the police department. There are about 2.4 million police personnel in India, out of which only 7% are women. Out of this 7%, only 6% of women are at the officer level. It is shocking and heart-breaking at the same time.
India is still a developing nation. We thus need equal participation of men and women in every field to ensure an all-round development of the country. The statistics, however, state otherwise. 48% of India's population is women, out of which only 24.8% are literate against the literary rate of men, which is 46.9%. Even if women get recruited by the police department, they are assigned the duty to look after other women and juveniles. They are not regarded as active members in the mainstream policing. The social science researchers and law enforcement agencies have completely ignored the presence of women when it comes to policing in our country.
With the increasing crime rates against women, we need strict laws and regulations that can ensure their safety and security, without harming their dignity. Although many laws have been passed for the same purpose, the condition of women has not changed much due to the poor enforcement methods. They are still discriminated against, looked down at as being inferior, considered powerless and of course, still sexually assaulted, harassed, and raped.
Telangana has the lowest number of women police officers, only 2.47%, as on January 1, 2017. The Union Home Ministry sent advisories to the state governments and union territories to raise the strength of women police to 33%, but the circumstances have not changed much. Measures like creating extra vacancies for women in recruiting the posts for constables and sub inspectors have also been taken, but still, they go empty. The highest number of police personnel is reportedly in Tamil Nadu; followed by Himachal, Maharashtra, and Goa. When we come to the union territories, Chandigarh has the highest number of women police, while Delhi has only 8.64% women police.
Several measures have been taken by the Home Ministry to increase the number of women in police force, along with the BSF, SSB, and ITBP. The need of the hour is to inculcate the thought that women are no less than men; they are equal and can perform as tough a job as men. The idea of women being gentle, fragile, and helpless must be changed. Women are definitely excelling in academics, but when it comes to physical activities like sports and policing, we observe less number of women participation. The connotations assigned to women need to be changed to change the society, and hence the country.