2nd Online National Quiz Competition on IPC by briefCASED: Register by June 26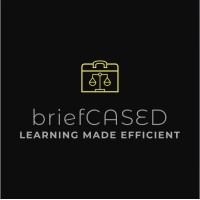 About the Organisation About the Organisation BriefCASED is a digital platform for every mind that intrigues legal proficiency. The founders came up with the idea after witnessing the void of Case briefs in the digital study platform. The emerging need for case briefs was overlooked for long but not anymore! We provide you an easy interface to browse summaries along with an option to request the brief of your choice. These briefs are precise, easy to understand and are 100% reliable, thus, making your work easier and efficient. We at briefCASED are committed to provide everyone interested with absolutely Free legal material which includes: Case briefs with judgements, legal news and legal study material so that your learning is made efficient. BriefCASED is a pioneer in its field and specializes in reliable Case briefs proofed by legal experts.
About the Competition/Event/Opportunity BriefCASED has successfully organized 3 competitions on national level with overwhelming response from all over the country. Therefore, even with the ongoing situation we believe that learning should not be stopped and we continue to bring more such events and competitions to you. This is the 2nd Edition of the Online National Quiz Competition on the Topic: Indian Penal Code.
Eligibility/Prerequisites Any student pursuing 3 years or 5 years LL.B. course from any recognized University. Any student pursuing LL.M. course from any recognized University. Any person having a graduate or post-graduate degree in law from any recognized University. Any Student preparing for CLAT or any other Law Entrance Exam.
Important Dates The competition is scheduled on 28th June, 2020. Early Bird Registrations: Till 24th June, 2020 Last date of Registration: Till 26th June, 2020
Registration Process Broucher : https://lawgupshup.com/wp-content/uploads/2020/06/2nd-quiz.pdf
Benefits/Prizes/Perks Winning Amount: Rs. 400 + Free Blog Post on our website + Certificate of Merit. Runner Up: Rs. 150 + Free Blog Post on our website + Certificate of Merit. Certificate of Appreciation and Chance to post a blog on our Website to the Top 10 Participants. NOTE: Certificate of Participation will be provided to all Participants.
Contact details for more informationwebsite : briefcased.in