Asha Akanksha Foundation presents National Quiz Competition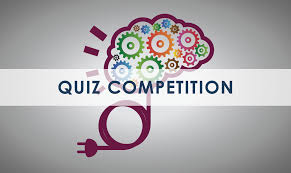 About the Organisation
Asha Akanksha Foundation is a non-government organization established in the year 2013 working to spread awareness in the society and provide quality education to those who are void of it.Free education, craft classes, dance classes, menstrual hygiene camps are some such initiatives taken by us. We make sure that all our actions and undertakings help in creating awareness on various societal issues which are of grave importance such as gender equality, women empowerment, child labor and more.
About the Competition/Event/Opportunity
We are back with yet another competition to keep your juices flowing! We present to you the National Quiz Competition which will held via online mode.
Round 1
Each participant can choose *any one* category of the following subjects to qualify for the next round.
1.Constitution
2.Cyber law
3.Hindu law
4.Business Law
5.Environment Law
6.Intellectual Property Law
Top 5 contestants from each
category will qualify for Round 2.
(Given that there are minimum 30 participants in each category)
There will be a total of 40 questions in Round 1.
Round 2
Questions will be based on all the topics mentioned above.
There will be a total of 50 questions in Round 2.
Eligibility/Prerequisites
Any Student/ Graduate/ Researcher/ Scholar
Important Dates
Practice sessions for the National Quiz Competition will commence from first week of August 2020 on our You Tube channel.
Competition will be in the last week of December.
Round 1 : 26th December
Round 2: 27th December (tentative)
Registration Process
There will be NO REGISTRATION FEE for it.
Registration link-
https://forms.gle/bnjxEUXaJeUwro5V8
Benefits/Prizes/Perks
We believe that all effort counts and we believe in appreciating that effort. In that spirit, Certificate of participation will be provided to all the participants. Those who qualify for Round 2 will get an additional certificate as well.
Top participants will be awarded with prizes and additional benefits.
We hope that you all will support us as you have till now. This quiz will not only enhance your competitive skills but you will also get to learn a lot about the mentioned topics with the help of the practice sessions.
So if you do have prior knowledge about the topics, that is great. But even if you don't, it'll be even more beneficial for you as will get to expand your knowledge bank and enhance your competitive skills!
Other Details
Asha Akanksha Foundation YouTube Channel https://www.youtube.com/channel/UCtK50fdfmAfcI5MKs4Waxng
Contact details for more information