Centre for Intellectual Property Studies [CIPS]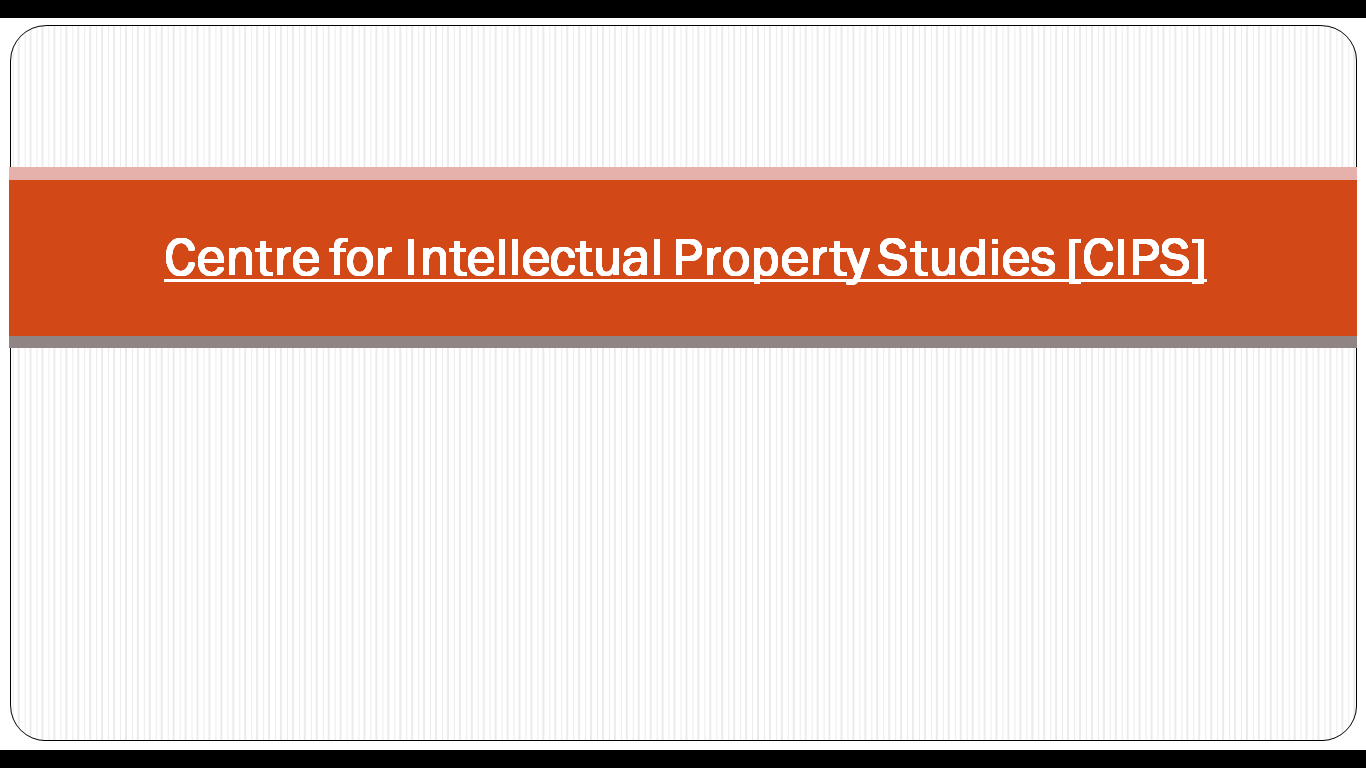 About the Organisation
About CIPS
Centre for Intellectual Property Studies [CIPS] was established in 2018 with the aim to promote research and studies in the field of Intellectual Property Rights. The Centre also monitors, designs and disseminates various courses and programmes pertaining to training and research in Intellectual Property Rights.
About the Competition/Event/Opportunity
About the Webinar
Topic: Broadcasting Rights and Fair Use in Sports
While the rise of social media platforms has contributed immensely to maintaining sports at the forefront of public consciousness, it has also unleashed a pandora's box of new challenges in the field of copyright law. People today enjoy unprecedented ease in recording and uploading highlights and clips of sports on various social media platforms. This unauthorised broadcasting of the sport is panned by sporting organisations and broadcasters, who assert that this encroaches upon their intellectual property rights over the broadcast of the sport.
The Webinar provides an opportunity for a discussion on the legal issues pertaining to broadcasting and seeks to provide participants with industry insight on how broadcasting agreements are negotiated and drafted, the role of lawyers in advising clients in relation to such copyright claims and the process for filing take down notices.
Eligibility/Prerequisites
Eligibility
The webinar is open to all persons from law and non-law background having an interest in sports and copyright law.
Important Dates
Last date of registration: September 4, 2020 (11:59 pm)
Date of the Webinar: September 5, 2020 (2:30 pm)
Registration Process
Registration Process
Registration is mandatory for attending the webinar.
The registration fee is as follows:
Students: INR 250/-
Academicians, Lawyers, and other interested persons: INR 750/-
Each attendee shall pay the registration fee at the following this link at 'Payment Other than Semester Fee' specifying the purpose of payment as 'CIPS Sports Webinar'.
Benefits/Prizes/Perks
All attendees will be awarded e-certificates of participation by the Centre.
Other Details
Once the registration fee is paid, the payment receipt shall be e-mailed at cips[at]nlujodhpur.ac.in. The subject of the e-mail shall be 'Registration Receipt: Sports Webinar'.
The email should carry the following details: Name of the participant, Year and course (if applicable), Name of the University/Organisation, and Contact details (Phone Number and Email Id).
Contact details for more information
Contact Details
Any queries may be directed to [email protected] or the following:
Anuj Garg, Member, CIPS (+91-9971099671)