Counselor, Saksham Pravaah at TISS Mumbai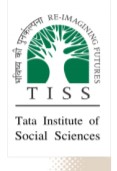 About the Organisation
The Tata Institute of Social Sciences (TISS) was established in 1936 as the Sir Dorabji Tata Graduate School of Social Work. In 1944, it was renamed as the Tata Institute of Social Sciences. The year 1964 was an important landmark in the history of the Institute, when it was declared Deemed to be a University under Section 3 of the University Grants Commission Act (UGC), 1956.
About the Competition/Event/Opportunity
TISS Mumbai invites job applications for Counselor post for the year 2020. Saksham which means "Capable" or "Self- reliant" in Sanskrit is a TISS project that implements counselling services for Drug Resistant (DR) TB patients in collaboration with the Mumbai District Tuberculosis (TB) Control Society (MDTCS). The programme supported by the Global Fund for AIDS, TB and Malaria was initiated in August 2014.
Post details
Name of the Post: Counselor, Saksham Pravaah
Location: Yadgir
Duration: Till March 2021
Job description
Register Drug Resistant (DR) TB patients for counselling services and provide regular counselling to ensure treatment adherence.
Undertake home visits to DR TB patients within the district for providing follow up counselling
Provide counseling services to family members of the DR TB patients and refer them for TB diagnosis if required
Liaise with District TB staff to monitor treatment adherence of TB patient at community level
Improve TB-HIV linkages and link with ART centers.
Link DR TB patients to social protection schemes and other health services as required
Ensure timely documentation & reporting as per program need.
Maintain registers and records as per Saksham, TISS guidelines
Attend quarterly meetings as specified by Saksham, TISS
Eligibility/Prerequisites
Post graduate in Social Work (Health & Mental Health or Public Health or Community Organization)/ M.A (Counselling or Clinical Psychology)/ Master in Public Health/ Master in Health Administration. MSW in HR will not be considered.
A minimum of 1 to 3 years of work experience in health related counselling. E.g., HIV/AIDS, RCH, TB, STI, ART, suicide prevention.
Good communication skills – written as well as spoken – in English, Hindi and local Language.
Knowledge of MS Office-Word, Excel and PPT.
Willingness to travel within the assigned district.
Willingness to work with TB patients and their caregivers.
Candidates from Yadgir district will be preferred.
Important Dates
Apply by Oct 4, 2020
Registration Process
Please send the following documents by e-mail to [email protected] along with the following subject line as 'Counselor – Saksham Pravaah':
A Cover Letter
Your updated curriculum vitae with your academic record and experience
Benefits/Prizes/Perks
Remuneration CTC: Rs. 17,000/- per month.
Other Details
Only shortlisted candidates will be informed about the interview
Contact details for more information
https://tiss.edu/uploads/files/Advert_for_TB_Counsellors-_Walkin-_Karnataka-_23_September_2020.pdf