Course on Human Resource Analytics by Lovely Professional University.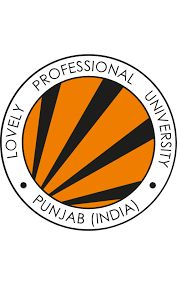 About the Organisation
Lovely Professional University is a private university situated in Phagwara, Punjab, India. The university was established in 2005 by Lovely International Trust, under The Lovely Professional University Act, 2005 and started operation in 2006.
About the Competition/Event/Opportunity
The Course on Human Resource Analytics is organised by Mittal School of Business and Lovely Professional University from September 19-20; 26- 27 & October 03- 04, 2020.
With the world of business going through a rapid change, data analysis has emerged as one of the key drivers of competitive advantage. HR Analytics is an upcoming domain in field of analytics that refers to application of analytical processes in order to improve employee performance.
The critical aspect of HR Analytics includes providing data on the impact the HR department has on the entire organization in a strategic role. This helps us answer – how to develop professionals that contribute as high performing business partners.
Learning Outcomes
Enhanced ability to understand data analytics in a simple way and apply HR measures to explain "what is happening within an organization and why" to "predicting what could happen"
Apply the right HR metrics to address business problems and drive strategic outcomes.
Ability to foster analytical and critical thinking by using reports, dashboards, scorecards and statistical techniques for effective problem solving and driving business outcomes.
Ability to influence organizational decisions and investments, and driving continuous improvement within organizations.
Eligibility/Prerequisites
HR Executives/Managers/Practitioners
Faculty members
Research Scholars and Students
Important Dates
Registration Deadline
Sep 15, 2020
Registration Process
https://www.lpu.in/academics/faculty-development.php
Benefits/Prizes/Perks
Participation certificates will be awarded subject to meeting participation criteria i.e.100% attendance and Post Training Evaluation.
Other Details
Registration Fee - Rs 750/-
Contact details for more information
Dr. Mridula Mishra, Professor, Mittal School of Business Ph: 9815622851
Mr. Sarabjit Singh Kwatra, Deputy Dean, Human Resource
Development Center, Lovely Professional University. Ph. No: 9814139900
Email: [email protected]