Course on Media and Journalism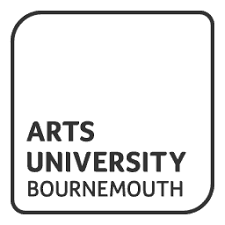 About the Organisation
Art University , Bournemouth is the university that is providing this course.
About the Competition/Event/Opportunity
Film making summer course


The UK film industry continues to be one of the world's greatest providers of cinematic entertainment and asks for passion, creativity, technical ability, vision, research and commitment. Ideal for those with an interest in pursuing film or media-related studies, this intense and fast-paced course will give you the chance to explore a variety of roles within the filmmaking process and develop an understanding of both the creative and technical aspects of making a film.
Working in small groups you will develop a screenplay, shooting script and storyboard for a short fiction film, taking part in pre-production tasks such as casting, and developing a narrative, before beginning the live film shoot and post-production sessions.
Date – 21 july 2020 to 07 august 2020
Type - offline course (Bournemouth, United Kingdom)
Duration – 3 weeks
Award – certificate
Language – English
All students with 100% course attendance will be issued with an official AUB Summer Course Certificate detailing course contents and study hours.
For more details –
https://www.academiccourses.com/Filmmaking-Summer-Course/United-Kingdom/Arts-University-Bournemouth-Summer-Courses/
Eligibility/Prerequisites
There is no specific eligibility mentioned.
Important Dates
21 July 2020 and 07 August 2020
Benefits/Prizes/Perks
All students with 100% course attendance will be issued with an official AUB Summer Course Certificate detailing course contents and study hours
Contact details for more information
For more details click on - https://www.academiccourses.com/Filmmaking-Summer-Course/United-Kingdom/Arts-University-Bournemouth-Summer-Courses/