Course on Monetary Policy Analysis and Forecasting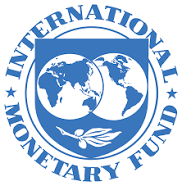 About the Organisation
The IMF was conceived in July 1944 at the United Nations Bretton Woods Conference in New Hampshire, United States. The 44 countries in attendance sought to build a framework for international economic cooperation and avoid repeating the competitive currency devaluations that contributed to the Great Depression of the 1930s. The IMF's primary mission is to ensure the stability of the international monetary system—the system of exchange rates and international payments that enables countries and their citizens to transact with each other.
About the Competition/Event/Opportunity
This online course, presented by the IMF's Institute for Capacity Development, introduces participants to quarterly projection macroeconomic models developed as a core of FPAS (Forecasting and Policy Analysis Systems) and how to implement the key canonical quarterly projection model (QPM) equations in macroeconomic modelling software.
This course uses detailed country data highlighting an inflation-targeting central bank, for hands-on filtration and calibration exercises.
The course covers two main technical aspects:
introduction to a canonical New Keynesian model structure and its key properties; and implementation of the QPM in Matlab/Octave and the application of IRIS toolbox for solving and maintaining the QPM.
What you'll learn?
Upon completion of this course, participants should be able to:
Explain the key building blocks of a canonical semi-structural QPM.
Interpret the key model equations from a macroeconomic point of view.
Implement a simple QPM using a specialized software for macroeconomic modelling.
Distinguish the key elements of a QPM in a state-space form (i.e. shocks, observable and unobservable variables, measurement and transition equations, steady-state parameters, equation coefficients).
Identify necessary codes for data transformation, filtration and evaluation of the QPM properties.
Apply the basic IRIS Toolbox functions for solving the model.
Create output reports using model codes.
Develop a basic calibration of the QPM.
Eligibility/Prerequisites
Important Dates
Registration Process
https://www.edx.org/course/monetary-policy-analysis-and-forecasting
Benefits/Prizes/Perks
Fee
FREE, Add a Verified Certificate for ₹1,870
Other Details
Duration
6 Weeks (8-10 hours per week)
Contact details for more information