DIligent Youth Model United Nation on 24th June , 2020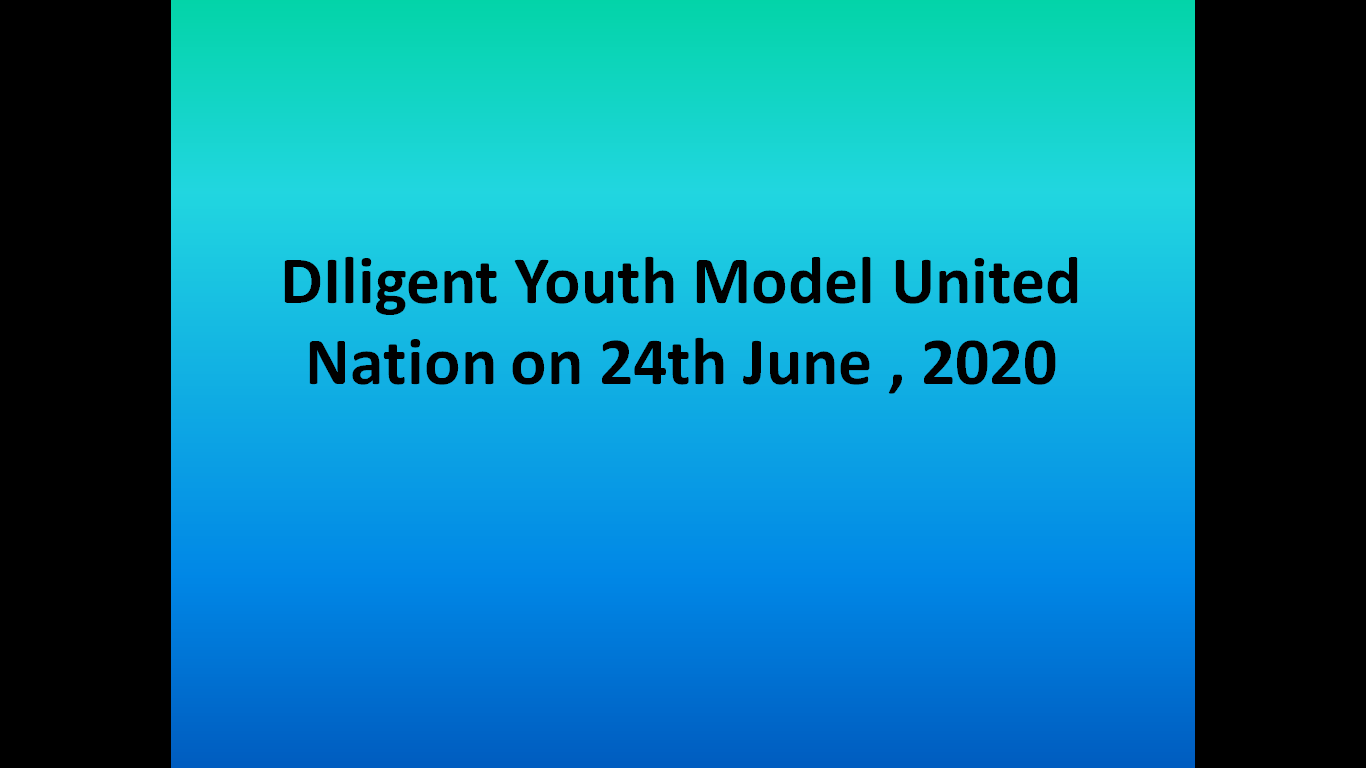 About the Organisation
Committees and Agendas :
1. UN-HRC :-Protecting civil and political rights with special emphasis on racial and ethnic disparities.
2. IPL- Mega Auction
About the Competition/Event/Opportunity
Greetings
With immense pleasure we hereby present to you DIligent Youth Model United Nation on 24th June , 2020 With the best an online mun can have.
Venue - Online (ZOOM)
Date- 24th June , 2020
Delegate Fee-
₹250
Eligibility/Prerequisites
Venue - Online (ZOOM)
Date- 24th June , 2020
Delegate Fee-
₹250
Important Dates
Date- 24th June , 2020
Registration Process
Delegate application form-
https://docs.google.com/forms/d/1KZwH8qn-xM-a1Y-CgCm9HYhCke_8CadykSNh0JfP7Vo/edit
Benefits/Prizes/Perks
Learn something new
Contact details for more information
Contact
Founder president
+91 9779984207 (Manbir Sandhu)
Secretary General
+91 8427532296 (Mannat Nanda)