E- SUMMIT 2020 (BIT)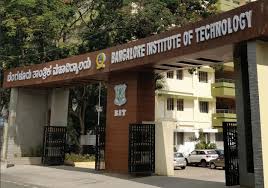 About the Organisation
BIT has always encouraged to imparting young minds the education for innovation and entrepreneurship and also polishing the burgeoning prodigies of tomorrow.
About the Competition/Event/Opportunity
The Innovation and Entrepreneurship Development cell at Bangalore Institute of Technology would like to invite you to our flagship event E-Summit'20. It is a three-day event that will be held on 17th,18th, and 19th of August 2020.
The E-Summit is one way we hope to achieve the above-mentioned goal. The 3-day event we organize have entrepreneurs who will be joining us for speaker sessions and a competition tailored for young entrepreneurial mind.
Eligibility/Prerequisites
The registration fee for the competition: Rs 100/- for a team of 2-3.
Important Dates
17th Aug 2020
Registration Process
https://forms.gle/t3EoXCVapS8RVYkM8
Benefits/Prizes/Perks
Contact for Prize information.
Other Details
1. You can choose one of the below-mentioned problem statements or you can choose a problem statement of your own(meeting the standards of the problem statements mentioned)
2. You are not limited to use the below-mentioned apps.
Note:
* For those who wish to attend the talk sessions and for those who would like to participate, please register in the given link.
Limited seats only
Therefore we would like to request your presence at our E-Summit this year and also hope for active participation from your college.
Contact details for more information
Keerthana: +91 9538025909
Poojitha: +91 94829 41128