Internship Opportunity at Olcademy.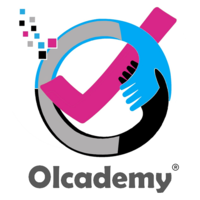 About the Organisation
Like all great companies, we strive to have the best and we value integrity, excellence, respect, inclusivity, and collaboration. What is special about Olcademy, though, is how much we value our building blocks :
Inspiring Leadership

Never give up spirit

Togetherness

Solution oriented

Innovation/ creativity
More specifically, we have great people working together as a ​miracle team​. With this approach, we are a more flexible, fun, stimulating, creative, collaborative and successful organization.
About the Competition/Event/Opportunity
Implement process improvement strategies to reduce the turn around time for various processes, creating lean procedures for various processes, defect reduction in various departments like HR, BPM, Testing, Development, Marketing, etc.
Developing processes for a functional requirement. Evaluating risks and creating risk mitigating strategies. .Working with all the internal teams to identify the gaps in the process, build strategies and execute till results.Creating DMAIC requirement documents and process documents. Analyzing and researching standard practices. Creating SOPs. Using six sigma methodologies to defect proof the processes. MUDA removing and streamlining of processes using "Theory of constraint".
Eligibility/Prerequisites
Pursuing MBA, experience in running the aforementioned field. Knowledge: Must have a good understanding of business operations, e-commerce domain, e-learning, process development, problem-solving, risk management, Poka-yoke, and Six Sigma.
Important Dates
30 Jun'20, 11:59 PM IST - Application Deadline.
Benefits/Prizes/Perks
Internship Certificate, Expert knowledge, Experience.
Other Details
Duration of the project (No. of weeks): 3 Months
No. of hours required for the project (per day): 3-4 Hrs
Does the project involve travel?: Negligible
Frequency of visits to the corporate office (per week): 0
Part-Time Internship
Stipend: Unpaid
Contact details for more information