Internship Program.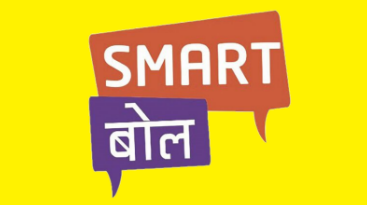 About the Organisation
Whether guiding students, building course content, growing businesses or helping to keep Smart Bol Spoken English going, we do cool stuff that matters. Smart Bol Spoken English has established and maintained its excellent reputation by employing skilled team members who are carefully chosen for their qualifications, varied backgrounds and experience, and sensitivity to learners' needs. Many have worked in-company, in many different parts of the world. They have the skills and experience necessary to offer our demanding range of courses. Browse through our teams and roles to find the best fit for you.
About the Competition/Event/Opportunity
Responsibilities of the Intern:
Suggesting ideas for brand development
Social media marketing
Calling probable clients
Working with management
Skills Required:
Excellent communication skills
Convincing skills
Presentation skills
Must be familiar with all social media platforms.
Eligibility/Prerequisites
Must be available for the work-from-home internship for the duration of one month
Must have relevant skills and interests.
Important Dates
23 Aug'20 12:00 AM IST - Application Deadline
Benefits/Prizes/Perks
E-Certificate that will enhance your CV
A peek into the practical world
Attractive stipend according to performance (Up to INR 2-3K)
Free Soft Skills Training.
Other Details
Start Date: 26-08-2020
Number of Vacancies: 20
Contact details for more information
Shubhangi Bangale
9850304655
SM
Smart Bol Office
9403553322