LECTURE ON PROPERTY VERIFICATION AND REAL ESTATE COMPLIANCES BY LEXAUXILIUM: REGISTER NOW!!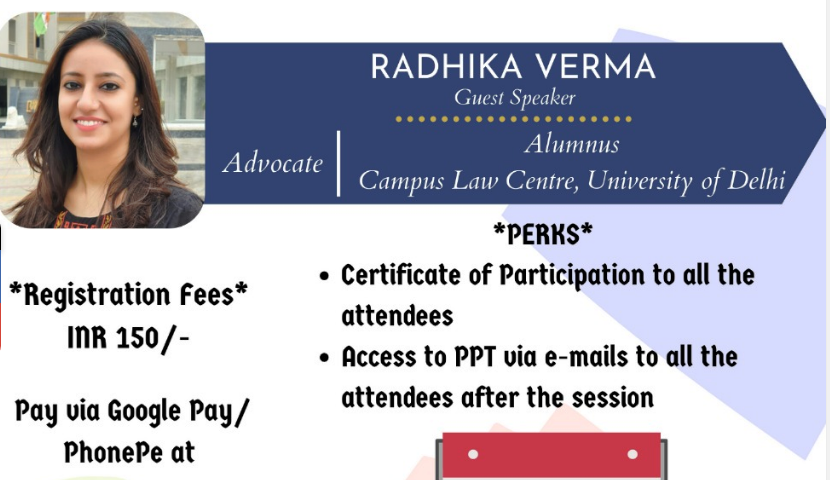 About the Organisation The changing dynamics within society underscore the importance of imparting legal education. It must empower people and helps them stay aware of their rights and responsibilities. The change in activities and business practices necessitates an intricate understanding of the laws. Team Lex Auxilium aims to impart legal education and inculcate values that stand to benefit the masses. We also aspire to create awareness about the existing legal rights and remedies among those seeking relief. We at Lex Auxilium aim to build a holistic environment for our subscribers by creating and maximizing opportunities for law students and aspiring lawyers. We wish to provide them with enriching opportunities that maximize their career potential by hosting webinars, online internships, and website publications.
About the Competition/Event/Opportunity lexauxilium.com presents a Lecture on Property Verification and Real Estate Compliances
Eligibility/Prerequisites Registration Fee: INR 150.
Important Dates Date & Time: Thursday, June 18th, 5:00- 6:00 PM
Registration Process Register here:– https://forms.gle/F9CxEdAuP6aPEw1J8
Benefits/Prizes/Perks Perks: 1. Certificate of participation to all the attendees. 2. Access to PPT via Email's to all the attendees after the lecture. 3. Doubt clearing session at the end of the lecture.
Other Details Payment Details: Gpay/ PhonePe at +91 9711485862 Hurry Up! Limited Seats
Contact details for more informationlexauxilium.com