Quiz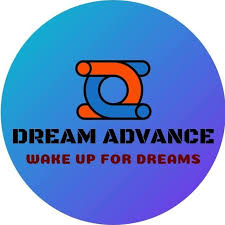 About the Organisation
Dream Advance is an initiative by Counselling Gurus, started by a group of IITians and NITians to help school children to learn to think, stimulate their creativity and develop their cognitive abilities, Dream Advance provides practical knowledge and training to the students helping them get familiarized with the concepts learned from books. We have already conducted more than 30 workshops across different cities and have stimulated more than 15,000 young minds.
About the Competition/Event/Opportunity
Dream Advance brings you a quiz competition on this Teachers' Day for the awareness of our New National Education Policy. You have the opportunity to earn a cash prize, achievement certificates as well as participation certificates, and in the process, learn about the NEP 2020.
Eligibility/Prerequisites
Anyone can join.
Important Dates
04 Sep'20 11:59 PM IST
Registration Deadline
dates
16 Aug'20 12:00 AM IST
Registration Starts
dates
05 Sep'20 11:00 AM IST
Online Quiz on D2C
Benefits/Prizes/Perks
A participation certificate will be provided to each participant.
Winning certificates will be provided to the top 3 rankers in both teacher and students category.
Certificates will be provided after the completion of the quiz.
In case more than one participant gets the same marks, then the result will be decided by the best time also.
Other Details
What is NEP 2020?
National Education Policy (NEP) 2020 has been introduced on July 29, 2020. NEP aims at making "India a global knowledge superpower". It has proposed several structural changes in the primary as well as the higher education system.
What is the Aim of NEP 2020?
The New Education Policy (NEP 2020) aims at revamping all aspects of the Indian education structure. The new policy aims to universalize the pre-primary education by 2025 and provide foundational literacy and numeracy for all.
Why is this NEP important?
National Education Policy has been introduced to provide for major transformations in education, increased focus on non-academic skills and increased inclusion through language diversity and course fluidity. It is important because there were no changes in the education policy for 34 years and it was much needed.
Guidelines for the Competition:
There will be 45 questions based on the Document of NEP 2020.
The quiz will be online for 24 hours.
Once you start the quiz, you have 45 minutes to finish it.
The quiz contains only Multiple Choice Questions (MCQs).
There is no negative marking
Contact details for more information
Anurag Loona
9467919830