SASFL's Colloquium on The Economics of Politics.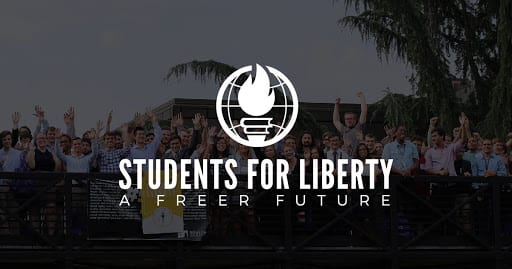 About the Organisation
Students for Liberty is the largest pro-liberty movement of students in the world with a presence in more than 100 countries and every inhabited continent.
About the Competition/Event/Opportunity
About the Colloquia
Students for Liberty, South Asia is organizing a Colloquium on the Topic – The Economics of Politics on 7th November 2020.
They often think of Economics and Politics as distinct from one another. Perhaps, that is how our curriculums have made it seem. This colloquium attempts to bridge the gap between the two: How tools of economic analysis can be used to understand politics, and how political decisions more often than not have an economic bearing.
If you are interested to delve deep into understanding how economic principles can be used to analyse voters' choices, balance private-interests with those of the community and nation, and scrutinize collective decision making, this is the forum for you!
About SFL Colloquia
E-Colloquium is an online platform for extensive and rigorous discussion on a pre-decided theme accompanied by a set of curated readings. It is precisely modelled on the format of Socratic Seminars.
While it gives participants the opportunity to share their in-depth knowledge of the subject matter, the colloquium also delves into the basics and fundamentals of the theme, leaving participants with a comprehensive and fresh perspective of issues.
For smooth discussions, the talks revolve around the reader provided in advance and are guided by moderator/s. Participants are highly encouraged to share their comments and opinions by turn and respond to other speakers by carefully listening to their perspectives.
Eligibility/Prerequisites
All Interested.
Important Dates
Register by 3rd Nov.
Registration Process
Interested applicants can register through this link.
https://docs.google.com/forms/d/e/1FAIpQLSeE2WReWLmhRKjjW2jmqRyLR7L6fxvsKdxdqb4o3qJskhA4NA/viewform?gxids=7628
Registration is free and compulsory. Participants will be selected based on their application.
Benefits/Prizes/Perks
Digital Certificate will be provided for the attendees.
Contact details for more information
Fakiha Johar
Local Coordinator, North India
Students for Liberty- South Asia
Email: [email protected]