SASFL's Online Colloquium on Environmental Challenges [June 25]: Register by June 22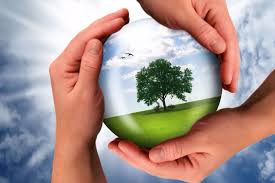 About the Organisation
Students for Liberty is the largest pro-liberty movement of students in the world with a presence in more than 100 countries and every inhabited continent.
Ladies of Liberty Alliance is a network of independent, libertarian women leaders, who through their careers and personal endeavours, are dedicated to spreading ideas of individual liberty and free markets.
About the Competition/Event/Opportunity
South Asia Students For Liberty in collaboration with Ladies of Liberty Alliance is pleased to announce an Online Colloquium on Environmental Challenges: The Tragedy of the Collective on 25th June 2020.
The online Colloquium is a focused discussion centred around a chosen theme with a curated set of readings. In this particular Online Colloquium, participants will discuss the problems that environmental conservation faces and how our collectivised approach has not resulted in a positive outcome.
Eligibility/Prerequisites
They will select participants based on their application.
Important Dates
Application is open till 22nd June 2020
Registration Process
Registration is free - https://docs.google.com/forms/d/e/1FAIpQLSdZhKP-pRxfGMxZpwUPSAzdeezyasG-L4xxEAuyEfQnp70NMg/viewform
Benefits/Prizes/Perks
Digital Certificate will be provided for the attendees.
Contact details for more information
Raufa Shaikh: [email protected]
Tanmay Mehra: [email protected]