School of Management Developing Futures Scholarships 2020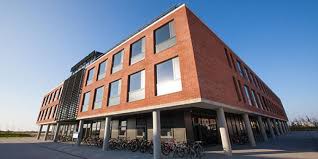 About the Organisation
We are a Top 30 UK Business School for Research Excellence (REF 2014).
Providing a range of undergraduate and postgraduate degrees, as well as collaborative opportunities, our strong links with industry and professional accrediting bodies are reflected in our innovative teaching and pioneering research, ensuring a great start to the future career of our students, staff and partners.
About the Competition/Event/Opportunity
Swansea University's School of Management is inviting applications for School of Management Developing Futures Scholarships 2020 from students willing to pursue an undergraduate or postgraduate degree in management. The scholarship not only offers financial assistance to students but also provides them with an opportunity to gain valuable skills related to career enhancement. Successful candidates will receive financial assistance of up to GBP 3,000 as a discount towards their tuition fees.
Eligibility/Prerequisites
All applicants must possess an offer to study full-time at the School of Management in September 2020
Important Dates
1 Aug'20, 4:30 AM IST
Registration Deadline
Registration Process
To apply for the scholarship, a candidate needs to follow the below steps:
Download the application form from the website
Fill in all necessary details
Send the completed application form via email to [email protected]
Benefits/Prizes/Perks
Undergraduate Students will be awarded GBP 2,000 per academic year that will get deducted from their tuition fees.
Postgraduate Students will be awarded GBP 3,000 per academic year that will get deducted from their tuition fees.
Other Details
Selection Criteria-
Each candidate will be assessed on the following criteria:
Academic competence
Financial need
Passion and future plans
Ability and plans to contribute back to the School and University
Contact details for more information
School of Management Swansea University
+44 (0)1792 295601