Senior Project Accountant at IIT Gandhinagar [2 Vacancies]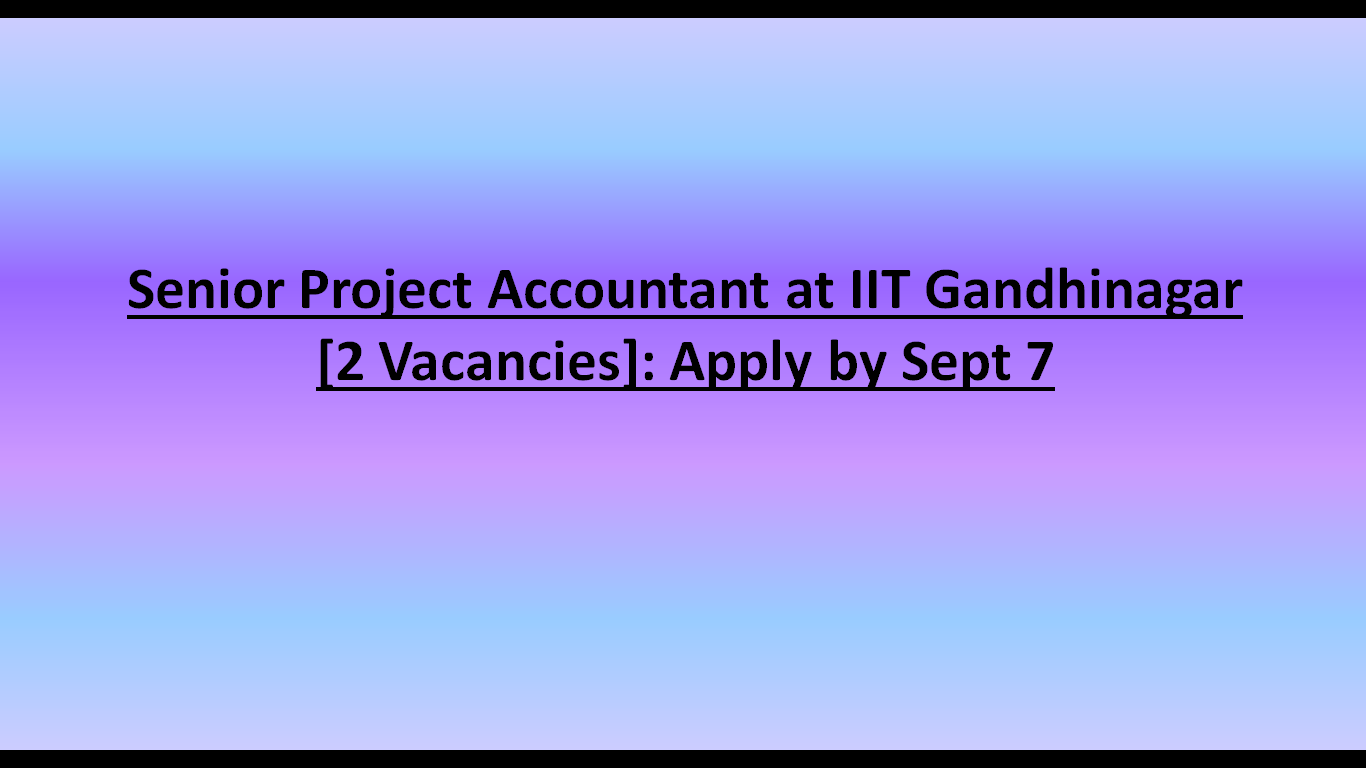 About the Organisation
Indian Institute of Technology Gandhinagar is a public engineering institution located in Gandhinagar, Gujarat, India. It has been declared to be an Institute of National Importance by the Government of India.
About the Competition/Event/Opportunity
Applications are invited for the temporary positions of "Senior Project Accountant" at the Research & Development Office, Indian Institute of Technology (IIT), Gandhinagar.
Eligibility/Prerequisites
Qualifications
M.Com/ M.B.A (Finance) with at least 60% marks or C.A. (after graduation) with at least 55% marks with three years' experience in accounting OR
B.Com/ B.B.A (Finance) with at least 60% marks with five years' experience in accounting.
Knowledge of current versions of Tally or such other accounting software.
Age Limit: 32 years as on the last date of submitting the application.
Important Dates
The last date to apply is September 7, 2020
Registration Process
How to Apply?
Interested candidates may apply online by https://docs.google.com/forms/d/e/1FAIpQLSdElhaZmhsX5n6qBMAaCtoOWWN7lZ7fTAa7ghPF4RZQck5z-g/viewform
Benefits/Prizes/Perks
Salary
Rs. 30,000/- to Rs. 50,000/- (Based on the experience and credentials of the candidate).
Other Details
Selection will be based on the interview of the shortlisted candidates. The date, time, and place of Interview will be communicated to the shortlisted candidates through email.
Contact details for more information