Social Media Intern.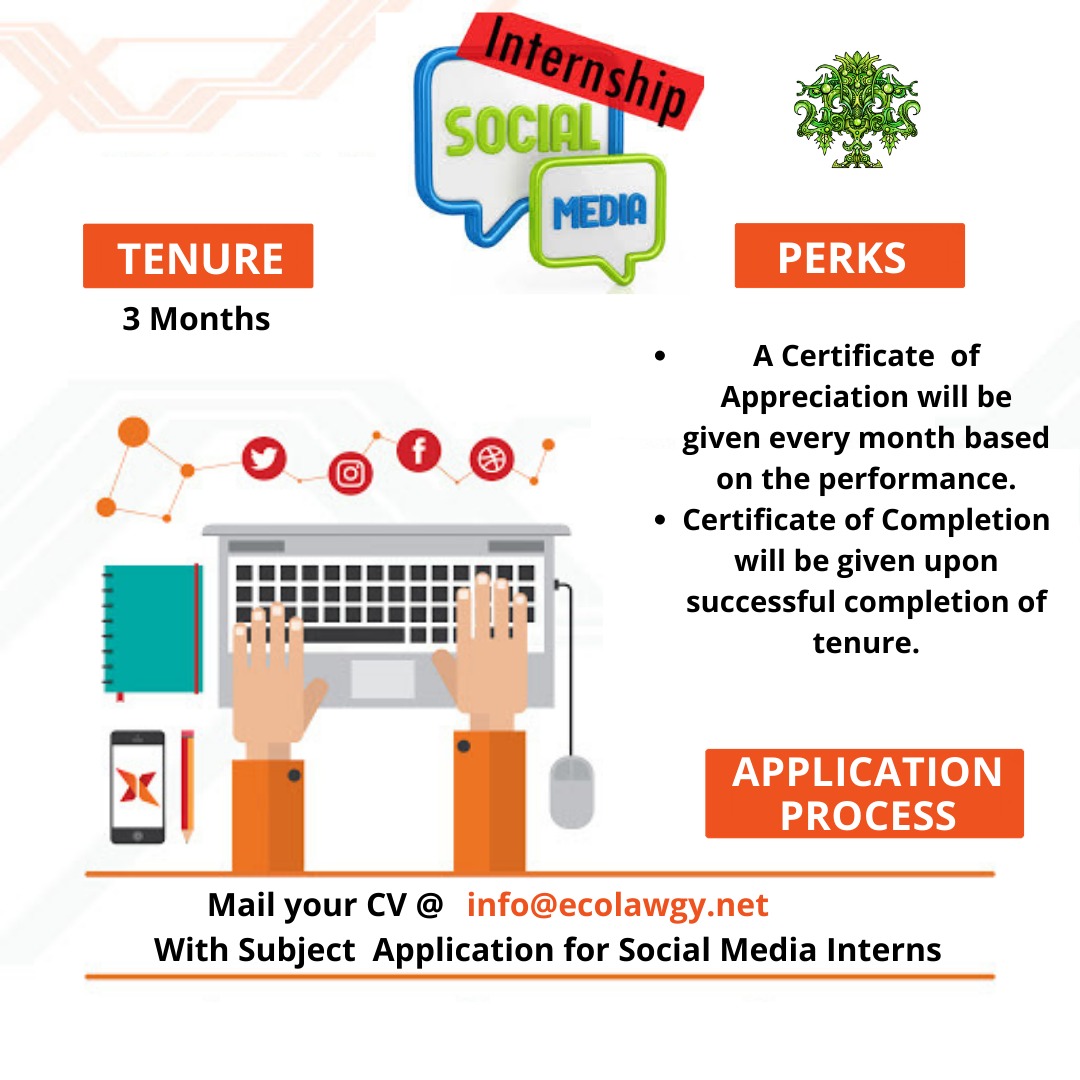 About the Organisation
We aim to work with people who can bring about a change in the world and we strongly believe that a change brought about by policies and legislations would be long-lasting. Our focus is on students and young minds that are beaming with ideas and want a platform to publish or showcase the same.
Ecolawgy publications are our way of conglomerating ideas- fresh and recycled and well-researched. This is a platform where we aim at "bringing out innovative legal and policy solutions for the world's environment". We want to be part of the community who are making an effort to save the planet, but we wish to do the same exclusively through policy-making and legal reforms.
A lot is happening in the world, as we keep saying and we aim to provide a dynamic platform where people can share their ideas.
About the Competition/Event/Opportunity
What we offer:-
• Insight and hands-on experience in planning and implementing digital campaigns for an environmental organisation
• Gaining useful experience and the opportunity to contribute to marketing campaigns
• The possibility to learn and be involved in the development of social media and communication concepts;
• The possibility to be part of a vibrant network of environmentalists.
Eligibility/Prerequisites
• Basic understanding of how to drive traffic and conversion
• Strong communication skills and should be able to perform with minimum supervision (Highly motivated and independent)
• Good command of English
Important Dates
Deadline for applications : 25th September, 2020
Registration Process
To apply, please send your CV with a brief Cover Letter to [email protected] with "Intern: Social Media" in the subject line.
Benefits/Prizes/Perks
Internship.
Other Details
Vacancy- 5 people
Note- This is a short-term intern position; intern roles are not a prelude to longer term employment with the organisation. If opportunities for further paid employment arise, these will be advertised and interns who apply will be considered against the same criteria as other applicants.
Contact details for more information