Teaching Vacancies [Law]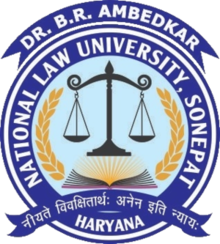 About the Organisation
Dr. B.R. Ambedkar National Law University has been established in Haryana in the Rajiv Gandhi Education City, Sonipat. The University has been established by the State Government of Haryana in the year 2012 by the State Legislature Act No. 15 of 2012.
By the State legislature, amendment in 2014, the name of the university was changed from National Law University to Dr. B. R. Ambedkar National Law University in the honour of Dr. Bhim Rao Ambedkar, the great social reformer and architect of our modern legal system and Constitution of India.
About the Competition/Event/Opportunity
Online applications are invited for the faculty positions at the level of Assistant Professor, Associate Professor and Professor by Direct Recruitment on Regular Basis in the department of Law.
Eligibility/Prerequisites
For eligibility criteria for all the posts -
http://www.dbranlu.ac.in/pdf/Annexure-A-Qualification.pdf
Screening and Selection Criteria for Professor, click here-
http://www.dbranlu.ac.in/pdf/Annexure-B-SCREENING_AND_SELECTION_CRITERIAforPROFESSOR.pdf
Important Dates
Apply by 17th Sep 2020.
Registration Process
The Application form and supporting documents should be soft binded and indexed with the page number at 1st page must reach the University by 17th September 2020 (upto 5.00 PM) in the office of REGISTRAR, Dr. B.R. Ambedkar National Law University, Village Pallri, Bahalgarh-Meerut Road, S.B.I.T, Sonepat (HARYANA)-131001.
The name of the post must be mentioned on the top of envelope 34. Print/Hard copy of the online application along with its enclosure received after due/last date or incomplete applications shall not be entertained. In case, the last date for submission of print/ hard copy falls on a holiday, then next working day shall be treated as the last date.
Benefits/Prizes/Perks
Job.
Contact details for more information
For more details
http://dbranlu.ac.in/pdf/Advertisement%20for%20the%20Recruitment%20of%20Teaching%20Faculty%20(Advt.%20072020).pdf