The Sports Law & Policy Symposium 2020 [June 20 and 27]: No Fee, Registrations Open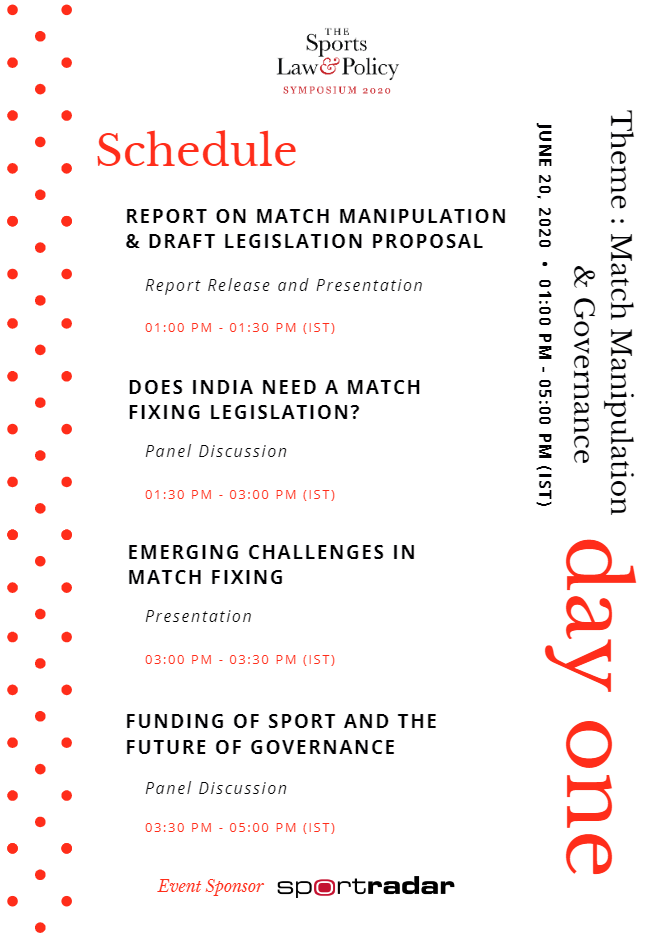 About the Organisation The Symposium is the annual flagship conference and represents our continuing commitment to thought leadership in India by bringing together leading sports law practitioners, sports policy experts, in-house counsel, researchers, academicians, sports administrators, NGOs and students in India to exchange and share their experiences and learnings on various aspects of the law and policy relating to sports in India. Since the first edition of the Symposium in 2017, each year, the Symposium highlights emerging concerns in the domain of sports law and policy in India, and encourages deeper engagement in the issues to benefit the Indian sports eco-system.
About the Competition/Event/Opportunity The Sports Law & Policy Centre will be organising the 2020 edition of 'The Sports Law & Policy Symposium' on June 20th and June 27th, 2020. Note: This time the Symposium will be held virtually and is free to join.
Eligibility/Prerequisites Anyone with an interest in Indian sports law, governance, commerce, management, marketing and policy.
Important Dates June 20
Benefits/Prizes/Perks great experience
Other Details http://sportslaw.in/home/symposium/
Contact details for more informationContact info: slpc[at]lawnk.com