Top Eight Humanities Online Free Courses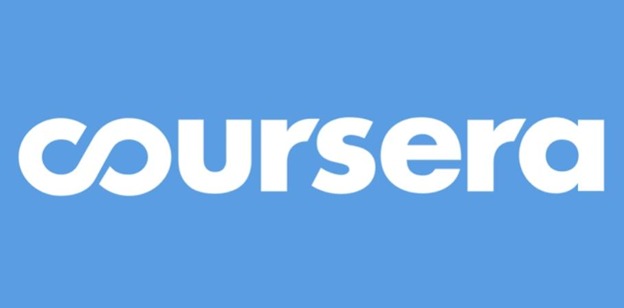 About the Organisation These courses are brought to you by Coursera , FutureLearn and edX
About the Competition/Event/Opportunity TOP EIGHT HUMANITIES ONLINE FREE COURSES !! Here is the holy grail list of the top eight online courses which are free of cost . Check them out or you'll miss this amazing opportunity !! 1. Human Rights – The Right To Freedom of Expression Freedom of expression is a human right. Learn from the experts at Amnesty International how to claim and defend your rights in this human rights course. This short course will equip you with the knowledge to understand and claim your right to freedom of expression, and the skills and confidence to take action to defend it.https://www.classcentral.com/course/edx-human-rights-the-right-to-freedom-of-expression-4869 PROVIDER edX Cost Free Session Self paced Language English Start date Self paced 2. Food As Medicine How can we use food as medicine? This course introduces the concept of food as medicine. You will learn about what's in food that gives it the potential to improve our health and how to recognise which types of foods are essential for health and wellbeing. https://www.classcentral.com/course/food-as-medicine-5742 PROVIDER FutureLearn Cost Free Certificate Paid Start date 8 June 2020 Duration 3 weeks long 3. Introduction to Programming and animation with Alice In this course you will learn how to set up a scene, to tell a story using storyboarding, to move the camera, and how to move and rotate objects. You will learn programming concepts such as writing your own instructions, repetition, making decisions, and grouping similar objects together. https://www.classcentral.com/course/introtoalice-18076 PROVIDER Coursera Cost Free Certificate Paid Start date 8 June 2020 Duration 8 weeks long 4. Design Principles : An Introduction This will introduce you to designing, running, and analysing experiments. Testing your ideas with people and using what you learn to make them better can often mean the difference between a flop and a hit. https://www.classcentral.com/course/design-principles-4296 PROVIDER Coursera Cost Free Certificate Paid Start date 8 June 2020 Duration 3 weeks long 5. Cameras , Exposure and Photography Welcome to Course of Photography Basics and Beyond: From Smartphone to DSLR! You will gain the knowledge and the confidence that will help you make good choices as you consider qualities of the camera you own, and the qualities of the other types of digital cameras you might be considering. https://www.classcentral.com/course/photocourse1-5463 PROVIDER Coursera Cost Free Certificate Paid Start date 8 June 2020 Duration 4 weeks long 6. Introduction To Game Design This course is an introduction to the primary concepts of gaming. You'll learn ways to create and describe a game concept, and specifically what makes a compelling game. This course focuses on the conceptual underpinnings of game. No previous programming knowledge is required. https://www.classcentral.com/course/intro-game-design-4220 PROVIDER Coursera Cost Free Certificate Paid Start date 8 June 2020 Duration 4 weeks long 7. Guitars For Beginners Grasp the essentials needed to begin playing acoustic or electric guitar. You'll learn an easy approach to get you playing quickly, through a combination of exploring the instrument, performance technique, and basic music theory. https://www.classcentral.com/course/guitar-522 PROVIDER Coursera Cost Free Certificate Paid Start date 15 June 2020 Duration 6 weeks long 8. Introduction To Human Behavioral Genetics Behavioral genetic methodologies from twin and adoption studies through DNA analysis will be described and applied to address longstanding questions about the origins of individual differences in behavioral traits. https://www.classcentral.com/course/behavioralgenetics-1765 PROVIDER Coursera Cost Free Certificate Paid Start date 22 June 2020 Duration 8 weeks long
Eligibility/Prerequisites There are no prerequisites for enrolling in these free courses .
Important Dates Date of Regestration : 08/ 06/ 2020 for some courses and 22/ 06 2020 for others .
Registration Process Just click on the links provided to you and you will be able to register quite easily .
Benefits/Prizes/Perks You will be getting certificates after the completion of the course that you registered for .
Other Details 1. Some of the courses are self paced meaning , they do not have a specific start date . You can study them as per your convenience . 2. You can change the start date of many of these courses just by clicling on the link provided with each course .
Contact details for more informationFor more information regarding Coursera courses , click on https://www.coursera.org . For more information regarding FutureLearn courses , click on https://www.futurelearn.com . For more information regarding edX courses , click on https://www.edx.org