University of Brighton International Research Scholarships .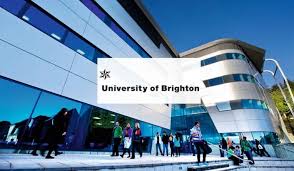 About the Organisation
The University of Brighton is a public university based on four campuses in Brighton and Eastbourne on the south coast of England. Its roots can be traced back to 1858 when the Brighton School of Art was opened in the Royal Pavilion. It achieved university status in 1992.
About the Competition/Event/Opportunity
There is a maximum of two international research scholarships that are worth the full tuition fee for each year during the duration of a research degree (up to a maximum of three years) and are available to outstanding international research students in all areas of study.
Selection Criteria:
The official criteria for providing the University of Brighton international research scholarships are:
Academic merit (including English language ability)
Full fee-paying international student status and
Acceptance into a research degree at the University of Brighton
Eligibility/Prerequisites
In order to be eligible for the scholarship, you must be a new, full-time international research student with an unconditional offer for entry in October 2020.
Important Dates
The deadline for completing applications is 5 PM on 30th June 2020. Your application will be considered at the appropriate Doctoral College Committee meeting prior to your intended start date.
Registration Process
Email [email protected] with your applicant number in the subject line and they will send you a scholarship application pack.
Benefits/Prizes/Perks
Scholarships.
Other Details
Application forms will only be sent to students who meet our eligibility criteria.
Contact details for more information