"Unnati: The Knowledge Hub For Civil Aspirants" on 'FOREIGN AFFAIRS' by Mr. Aryan D'Rozario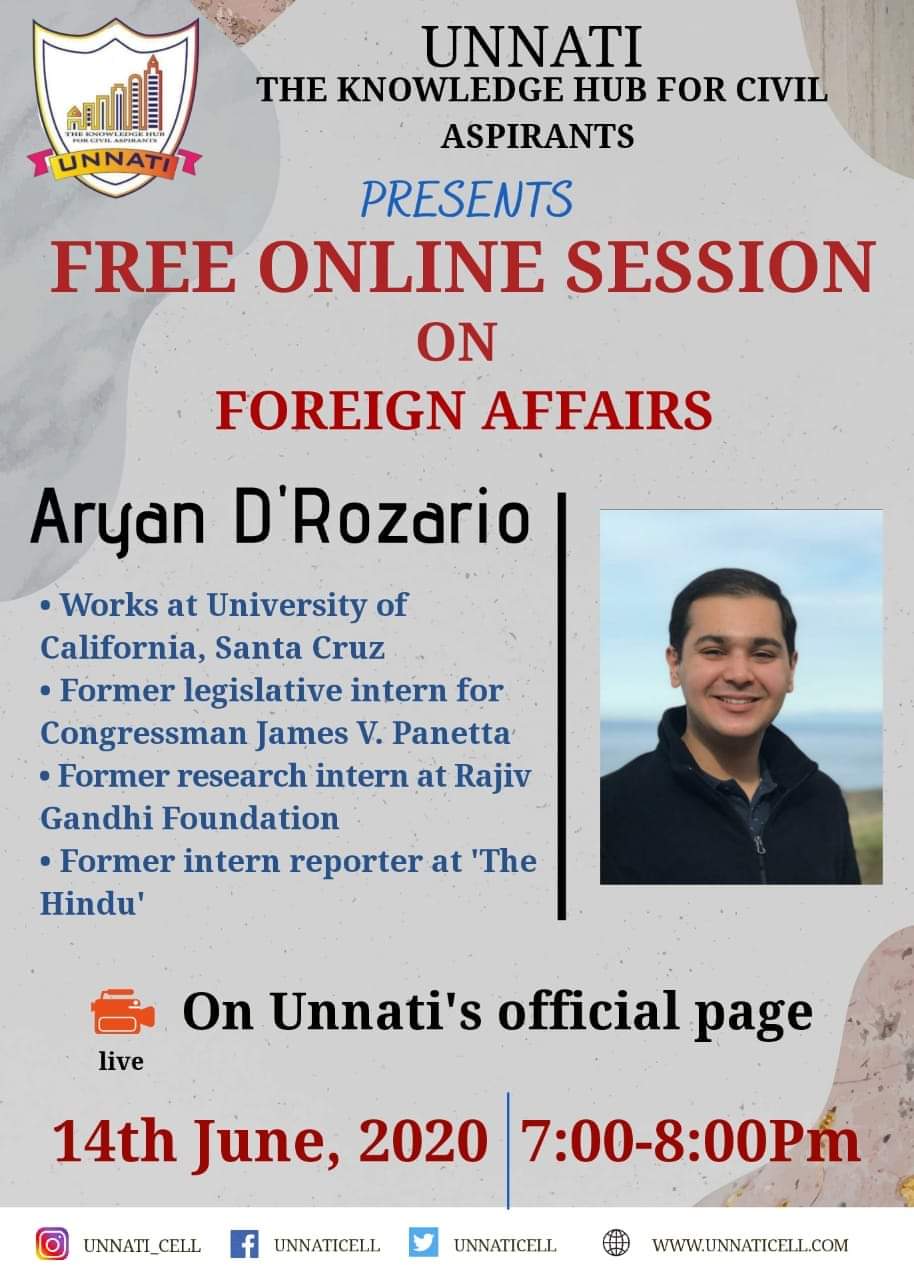 About the Organisation About Aryan D'Rozario - Former intern at United States House of representatives - Former research intern at Rajiv Gandhi Institute for Contemporary Studies - Former intern reporter at 'The Hindu'
About the Competition/Event/Opportunity Want to gear up your knowledge about 'International Relations'? Then you're at right place. Tune in to the live session by "Unnati: The Knowledge Hub For Civil Aspirants" on 'FOREIGN AFFAIRS' by Mr. Aryan D'Rozario, an esteemed faculty of University of California, Santa Cruz.
Eligibility/Prerequisites Registrations Open
Important Dates The session will be streamed for free of cost on our Facebook page @unnaticell on June 14, 2020 from 7pm to 8pm Indian Standard Time.
Registration Process Fill up the form to register for the session- https://forms.gle/P6rBvhzy7PC65LxF7
Benefits/Prizes/Perks This session will not only gear up your knowledge about foreign affairs but would also give you some amazing career options that could fascinate you! Don't miss this golden opportunity and learn something interesting in this lockdown period.
Contact details for more informationFill up the form to register for the session- https://forms.gle/P6rBvhzy7PC65LxF7