Virtual Science Exhibition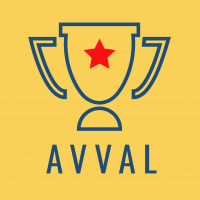 About the Organisation
Organisers- All India Young Scholars
About the Competition/Event/Opportunity
Participate in India's one-of-a-kind Virtual Science Exhibition, and win a "Science Genius" Certificate along with other exciting prizes. This event will be judged by leading experts in the field of Science and Technology.
Eligibility/Prerequisites
Categories for Participation:
Class 1 - 3
Class 4 - 7
Class 8 - 10
Rules for participation:
Create a three-minute video on a science topic of your choice - You'll have to draw it on the chart or make a model.
Post it on your Facebook page and tag getavval, and send a message to getavval once posted.
The best videos will get featured on our YouTube channel - Avval TV
Important Dates
Date to post your video: 22nd August 2020 & 23rd August 2020
dates
Registration Deadline: 22 Aug'20 12:00 AM IST
dates
Date of Video Posting: 22 Aug'20 12:00 AM IST
Benefits/Prizes/Perks
Contact details for more information
Ankit Kumar
9833550728