WBNUJS' Webinar on LGBTQ Rights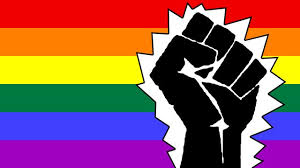 About the Organisation
The Society for Advancement of Criminal Justice (SACJ) is an academic society at WBNUJS which strives to bolster the discourse on criminal law and justice. By organising various events and competitions, the society provides a wide scope to all the students interested in criminal law and criminology to hone pursuant skills and develop better understanding and applicability.
About the Competition/Event/Opportunity
The Society for Advancement of Criminal Justice (SACJ) at the National University of Juridical Sciences (NUJS), Kolkata, is proud to announce a digital lecture with Dr Adam Dubin, Assistant Professor of Law & Director of LLM programme at Comillas Pontifical University, Spain and Adjunct Professor of Politics at New York University, Spain.The session is scheduled for 15 July 2020, at 4 PM. The theme of the session will be "LGBTQ Rights: Comparison between Indian, American and European Jurisprudence." The sessions aim to get insights on the LGBTQ Rights and compare and contrast the rights given to the LGBTQ community in India with other jurisprudence.
Eligibility/Prerequisites
There is no eligibility criteria for attending the session. To promote discourse in the subject, they have kept it an open session and anyone interested in the topic can attend.
Important Dates
July 15, 4 PM
Registration Process
This is to inform everyone that the session will be live-streamed on https://www.youtube.com/channel/UCTPPL4hJw5sCXI6RsIUzGkA
Benefits/Prizes/Perks
Valuable knowledge
Other Details
Dr. Adam Dubin is an Assistant Professor of Law at Universidad Pontificia Comillas in Madrid, Spain, where he teaches subjects related to human rights and is the Director of an LL.M. program in International and European Business Law. He is also an Adjunct Professor of Development Studies and Comparative U.S. and European Human Rights at New York University (Madrid). Dr. Dubin has served as a Visiting Professor of Comparative Human Rights Law at Nirma University, National University of West Bengal (Kolkata), where he was a GIAN Scholar, the University of Strasbourg (France), the University of International Business and Economics´ in Beijing, China and Catholic University of Porto (Portugal).
He currently holds two Senior Visiting Research Positions in human rights, one at the University of Johannesburg and the other at South West University of Politics and Law in south-central China. Dr. Dubin just published an edited book on access to justice, poverty and gender in Sub Saharan Africa. This is the first book published by a major publisher to focus specifically on access to justice in the region. He is also the author of various articles, chapters and papers focusing on human rights.Dr. Dubin has also undertaken human rights-related research and work in relation to the protection of women and children in countries such as India, Kenya, Uganda and Angola. Recently, Dr. Dubin was working with the Angolan Ministry of Justice (supported by UNICEF) to train prosecutors and judges on the implementation of the UN Convention on the Rights of the Child.
Prior to coming to Spain and entering academia, Dr. Dubin was a Legal Fellow in the United Nations Office of the Co-Prosecutors at the Cambodian tribunal and also worked for the Human Rights Law Network in New Delhi, India, where he assisted in litigation concerning child trafficking and other human rights violations.Dr. Dubin holds a Master's Degree in Development Policy from the University of Manchester (England), a Juris Doctorate from Pace University in New York, a PhD in Law from la Universidad Complutense and he is currently studying for an LL.D. in African Child Rights at the University of Western Cape (South Africa). Dr. Dubin´s Ph.D was an analysis of access to justice for sex workers in Uganda, where he conducted extensive fieldwork in Kampala and the surrounding areas.
Contact details for more information
Official website