Webinar on Gender Bias, Gender Equality & Women's Rights by MANIT, Bhopal [June 22, 11 AM]: Registrations Open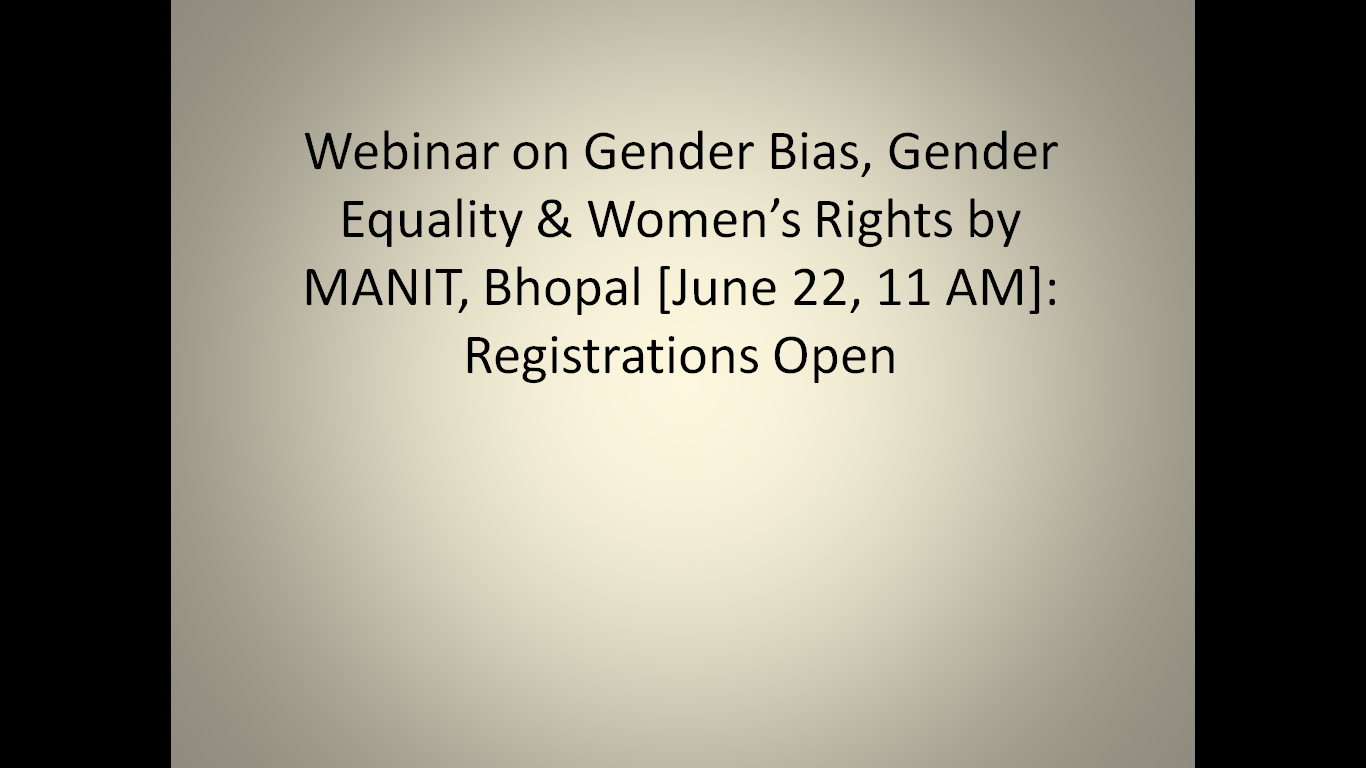 About the Organisation
Maulana Azad National Institute of Technology and Indian Institute of Information Technology along-with UGC is organizing a one-day national webinar on "Gender Bias, Stereotyping, Gender Equality & Women's Rights" on June 22, 2020, from 11 am onwards.
Maulana Azad National Institute of Technology, also known as National Institute of Technology, Bhopal, is a public technical university located in Bhopal, Madhya Pradesh, India. It is part of the group of publicly funded institutions in India known as the National Institutes of Technology.
About the Competition/Event/Opportunity
Discrimination against women and girls is a pervasive and long-running phenomenon that characterizes Indian society at every level.
While increasing representation of women in the public spheres is important and can potentially be attained through some form of affirmative action, an attitudinal shift is essential for women to be considered as equal within their homes and in broader society.
The webinar will focus on the above issues. The program aims to address the issues pertaining to gender equality as a meaningful start in this regard.
Eligibility/Prerequisites
Registrations Open
Important Dates
The webinar is open to all interested members of society whether male or female, who believe in gender equality. The webinar is scheduled to take place on June 22, 2020, from 11 AM onwards.
Registration Process
https://docs.google.com/forms/d/e/1FAIpQLSe4eOUXklshn6H3IdR7mL6RiuivLURY3orXJShcJAqw9Pzq1w/closedform
Benefits/Prizes/Perks
Gain some Amazing Experience
Contact details for more information
Contact
Prof Vineeta Mohindra, [email protected] Mobile 7000823492
Prof. Ruchi Khare, [email protected] Mobile 9425607454