Webinar on How do you start your career in Arbitration on 27.09.20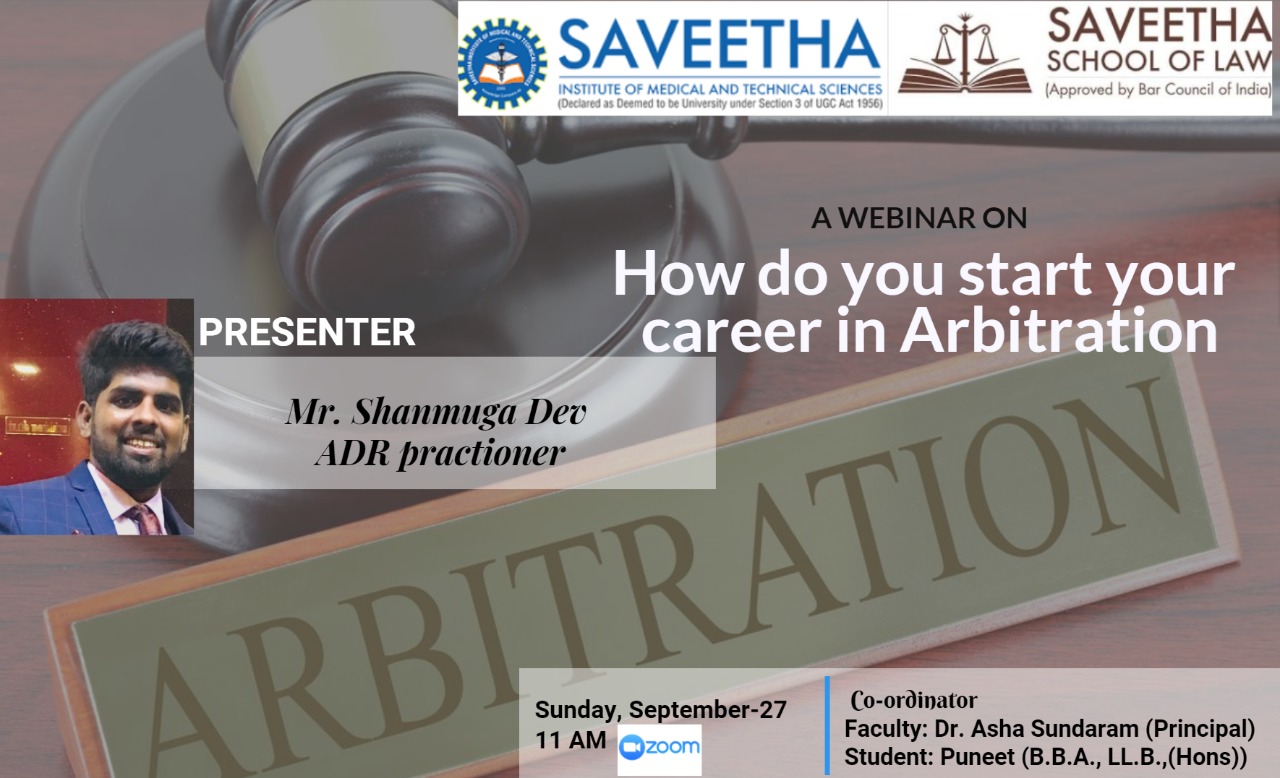 About the Organisation
The session shall be moderated by Mr. Puneet choudhary , V Year, Saveetha School of Law.
About the Competition/Event/Opportunity
The topic for the webinar shall be "How do you start your career in Arbitration" and to enlighten all the young mind more about it, the leading panelist for the webinar would be "Mr.Shanmuga Dev", who is an ADR Practitioner, Tribunal Secretary , Dispute Resolution Advisor and Managing Committee Member of KFCRI.
Eligibility/Prerequisites
Need ZOOM to attend the webinar.
Important Dates
Date: 27th September 2020 (Sunday).
Time: 11:00 AM (IST)
Registration Process
Login for the webinar by clicking on the below link:
https://us02web.zoom.us/j/86173543458?pwd=VllZUExWS2VNQ1FHbzhTenNNUUwzZz09
Benefits/Prizes/Perks
Gain Amazing Experience
Contact details for more information
For further queries contact – Puneet choudhary: +91 99520 87870
Email address:[email protected]