Webinar with Certification on Green Supply Chain post COVID-19.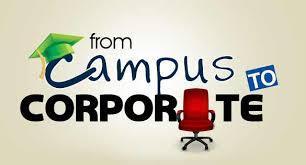 About the Organisation
Campus to Corporate is a company committed to increase the skillset of students as per the changing requirement of corporates and help them win the best job.
About the Competition/Event/Opportunity
We are organizing a session on Green Supply Chain post COVID-19, with Mr Uttam Pathak.
About the Speaker - Mr Uttam Pathak
Uttam Pathak is the founder of Azure Solutions.
He was associated with Conglomerates like Reliance and Tata for almost two decades.
He has a diverse experience of 23+ years, and he is currently workng in the field of Green Energy Solutions.
To know more: https://www.linkedin.com/in/uttam-pathak-0316148/
Eligibility/Prerequisites
Everyone is welcome.
Important Dates
4 Jul'20, 12:00 PM IST
Registration Deadline
date
4 Jul'20, 3:00 PM IST
Webinar Date
Registration Process
Refer Contacts in Contacts section.
Benefits/Prizes/Perks
E-Certificate will be provided to all the participants.
Other Details
Please type D2C in the reference block of the Registration Form.
Contact details for more information
Vivek Bhattacharya
7045066409