YOUTH UNITED FOR VISION AND ACTION (YUVA)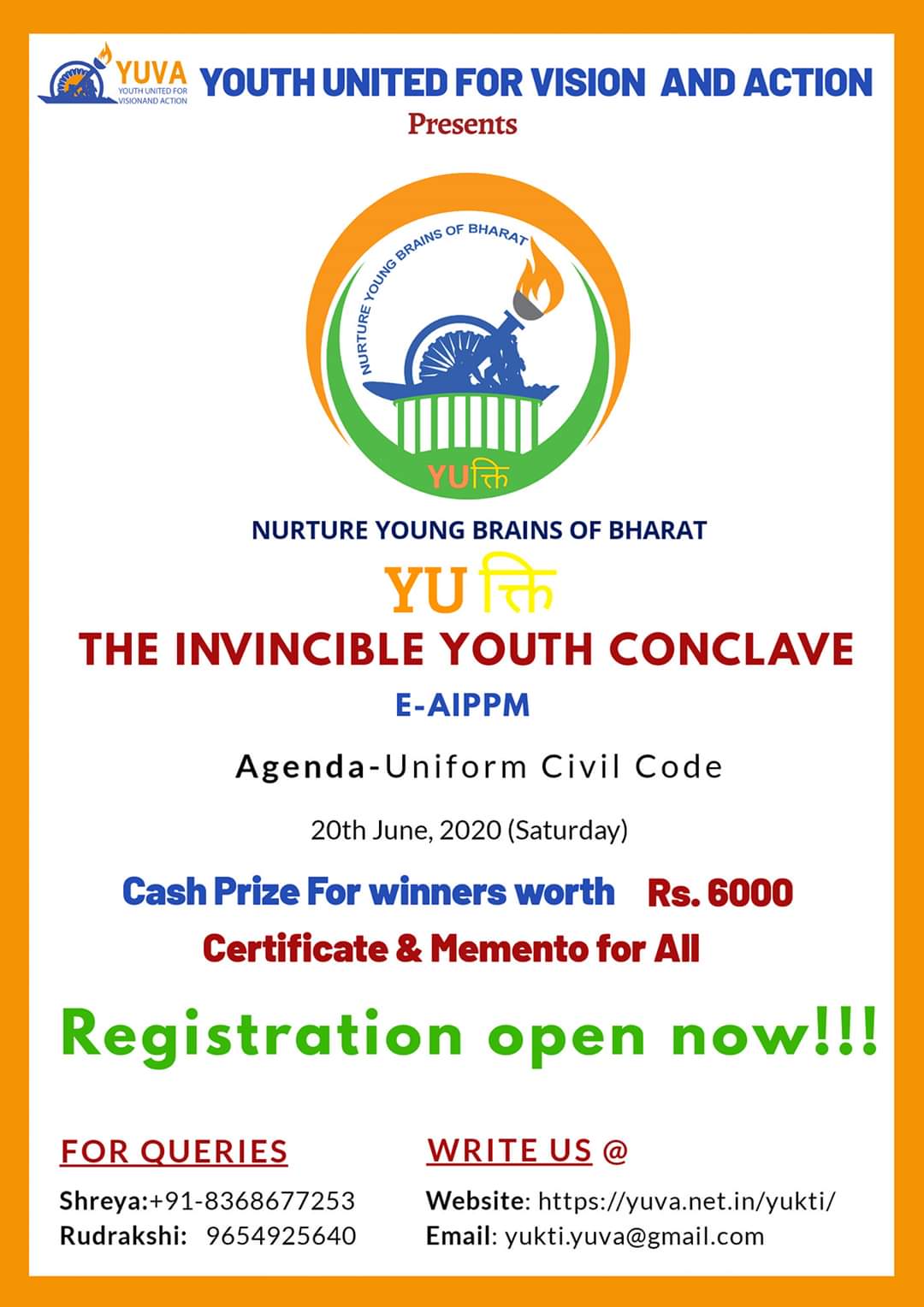 About the Organisation YUKTI - Nurture Young Brains of Bharat.
About the Competition/Event/Opportunity Here we announced our Prizes Best Delegate - Rs.2000 with Merit Certificate High Commendation X 2 = 1000 Cash Prize Each with Merit certificate Special Mention & Honorable Mention ×4 = 500 Cash Prize Each with Merit Certificate
Eligibility/Prerequisites The committee and agenda to be simulated are: E-AIPPM: - Uniform Civil Code Be a part of the best and to make it happen registered yourself before it's too late.
Important Dates Date- 20th June 2020
Registration Process Registration form- https://yuva.net.in/yukti/ REGISTRATION FEE: Rs. 300/- Last Date- 15th of June 2020
Benefits/Prizes/Perks Perks:- 1. Certificate & Memento for all. 2. Prizes worth Rs. 6000/- 3. Internship Opportunity (Limited Seats)
Other Details For any other details You may write us on E-mail: [email protected] Official Website: - https://yuva.net.in/yukti Instagram: @yukti.yuva
Contact details for more informationFor queries contact:- Shreya -.8368677253 Manish - 7042712295 Note: Memento & certificate will be couriered at your given address, make sure your address should be sufficient to reach otherwise we are not responsible for your misplace.